Buffalo Chicken Crack Dip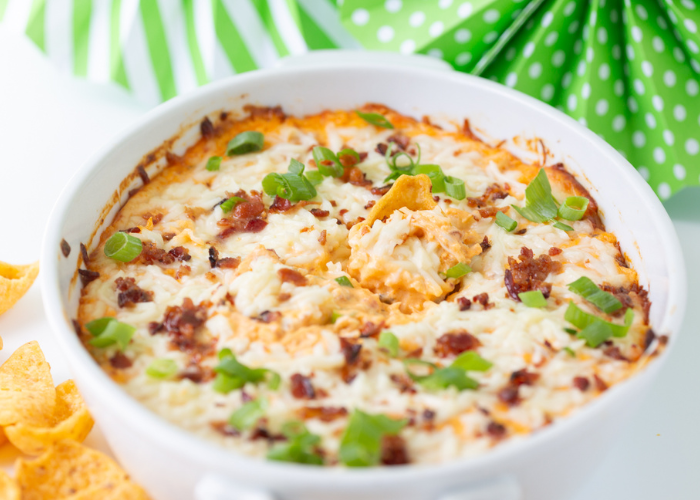 10

20

30

1/2 cup

Print Recipe
Ingredients
8 oz cream cheese brick, softened
1/2 cup ranch salad dressing
1/2 cup buffalo hot sauce
1/2 cup cooked bacon, chopped
2 cups shredded mozzarella cheese, divided
1 cup fresh cooked or canned chicken, shredded
Optional garnished: green onion, more bacon
Preparation
Pre-heat oven to 350°F.
In a medium-sized bowl, combine cream cheese, ranch dressing, and buffalo hot sauce until blended.
Fold in the bacon, 1 cup of the mozzarella cheese, and all of the chicken into the mixture until fully incorporated.
Transfer to a small baking dish.
Top with remaining cheese. You may also add a little extra bacon to the top if desired.
Bake for about 20 minutes or until the cheese is melted and the dip is fully warmed through.
Let cool.
Add chopped green onion for additional garnish if desired.
NOTES: Serve with fresh-cut vegetables or corn chips.