Cranberry Pecan Eggnog Quick Bread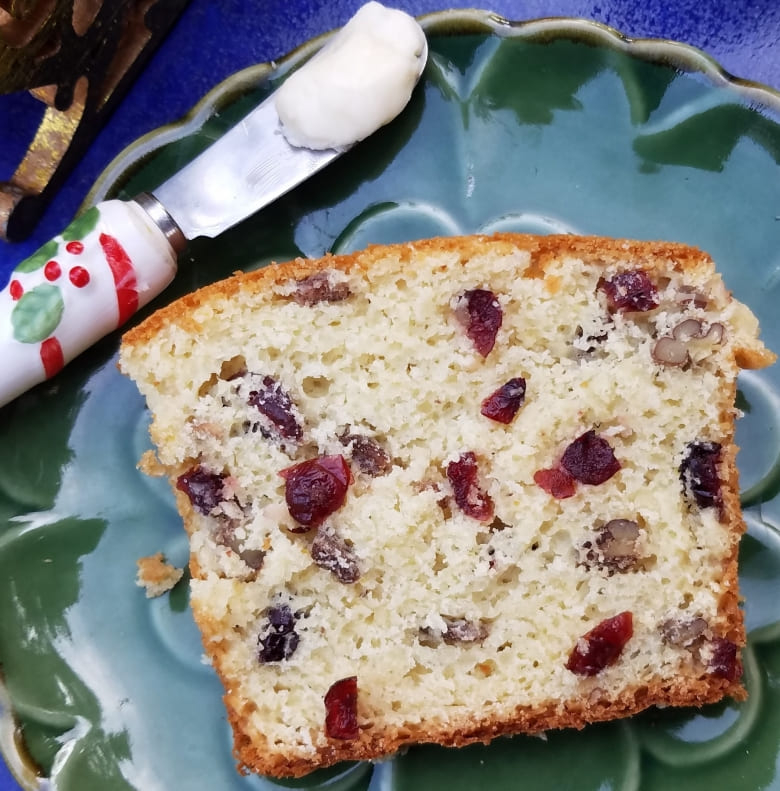 10

60

70

12

Print Recipe
Ingredients
1 1/2 cups dried cranberries
2/3 cup sugar
1/4 cup bottled or from-scratch Eggnog
3 tablespoons vegetable oil
1/2 teaspoon pure vanilla extract
3 large eggs
2 2/3 cups buttermilk baking mix, such as Bisquick
1 1/2 cups roughly chopped pecans
Preparation
Heat oven to 350F. Grease the bottom of a 9-by-5-by-3-inch loaf pan. Cut a piece of parchment paper to line the bottom of pan.
Combine Craisins, sugar, Eggnog, oil, vanilla, and eggs in a large bowl. Stir in baking mix and nuts. Pour into prepared pan.
Bake 50 to 60 minutes or until pick inserted in center comes out clean; cool 10 minutes on a wire rack. Remove from pan and cool completely on the wire rack. Slice 12 pieces and then slice those pieces in half.
Test Kitchen notes
When baking, batter should fill half of an 8-inch loaf pan, or three-quarters of a 9-inch loaf pan.
If using a glass or a dark metal loaf pan, reduce the temperature indicated in the recipe by 25F. If baking more than one pan in the oven, make sure that pans are at least 2 inches away from each other and from the oven sides.
If you like to place your pans on baking sheet to catch any unexpected drips, be sure to preheat the baking sheet.
Quick breads can be wrapped in plastic wrap and refrigerated up to 10 days. To freeze, place the wrapped breads in a freezer-quality sealable plastic bag and freeze for up to 2 months.