Cinnamon Dolce Latte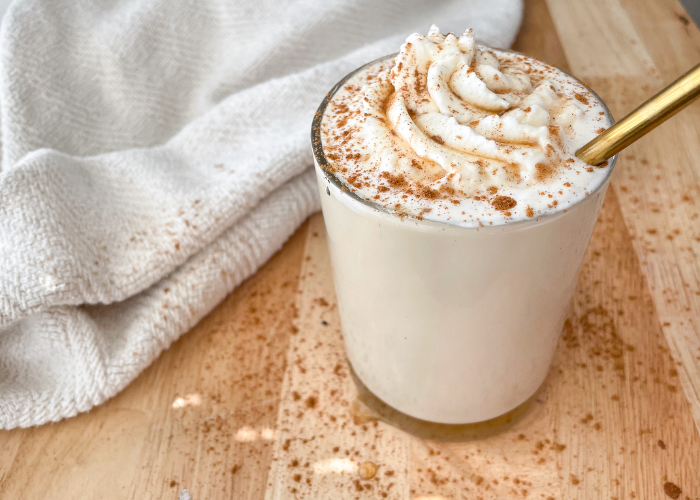 5

10

15

2

Print Recipe
Ingredients
For Homemade Cinnamon Syrup
1/2 cup granulated sugar
1/4 cup packed brown sugar
1/2 cup water
3 cinnamon sticks
1 tsp vanilla extract
pinch salt
For One Cinnamon Dolce Latte
1-2 tbsp cinnamon dolce syrup
2 oz espresso
1 cup steamed or frothed hot milk
whipped cream
(optional) cinnamon for topping
Preparation
For Homemade Cinnamon Syrup
Combine the sugars, water, vanilla, salt, and cinnamon sticks in a small saucepan and bring to a boil, whisking occasionally.

Reduce and let simmer for about 10 minutes until the volume is reduced by half.

Take off heat and let cool before using or storing in a small airtight container in the fridge.
To assemble the Latte
Brew an espresso or a strong coffee. Add to a heat-proof glass or mug with 1-2 tbsp of your cinnamon dolce syrup.
Pour frothed hot milk over espresso-syrup mixture. Top with whipped cream and sprinkle of ground cinnamon if desired. Enjoy!