Creamy Coquito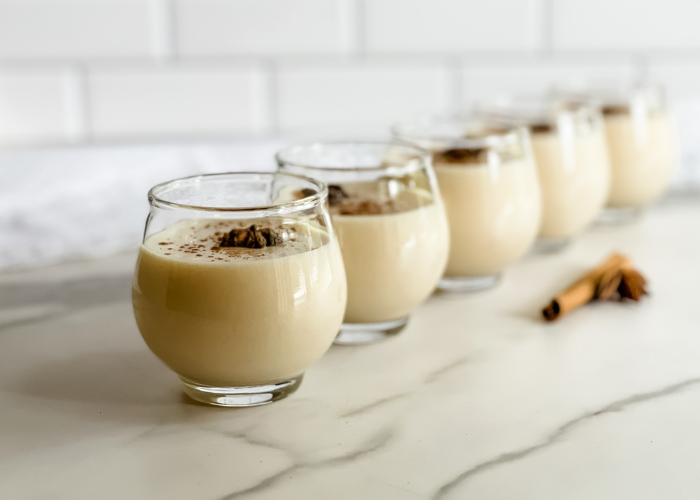 5

0

5

12

Print Recipe
Ingredients
1 can sweetened condensed milk

1 can evaporated milk

1 can cream of coconut

1 can of coconut milk

2 cups of rum

1/8 teaspoon of salt

1/4 teaspoon ground cinnamon

1 teaspoon vanilla extract

3 eggs yolks

1/2 cup of sugar

3 cinnamon sticks

½ teaspoon of nutmeg

Star anise for serving
Preparation
Mix egg yolks and sugar with a whisk until they become lighter in color and fluffy, about 3 - 5 minutes

In a blender, blend together all the ingredients (except the cinnamon sticks), until fully mixed about 2 minutes. Might need to blend the ingredients in two batches if you have a smaller blender. You can also mix them in a large bowl.

Pour the drink mixture into a sealable container/s with the cinnamon sticks and let sit overnight or a few days. Maintain in the fridge for up to four weeks and serve cold.

Serve with additional cinnamon powder and star anise.
Notes: The eggs and sugar help thicken the drink. You may omit if you prefer a thinner consistency or add a cup of heavy cream for a creamier consistency. Make sure you try it as you go and adjust the flavors by adding more cinnamon, nutmeg, salt, ginger powder, powdered cloves or rum. Store in mason jars or small glass bottles and giveaway as presents. Typically served in small shot glasses. Makes about two liters.