Frosty Snowflake Cocktail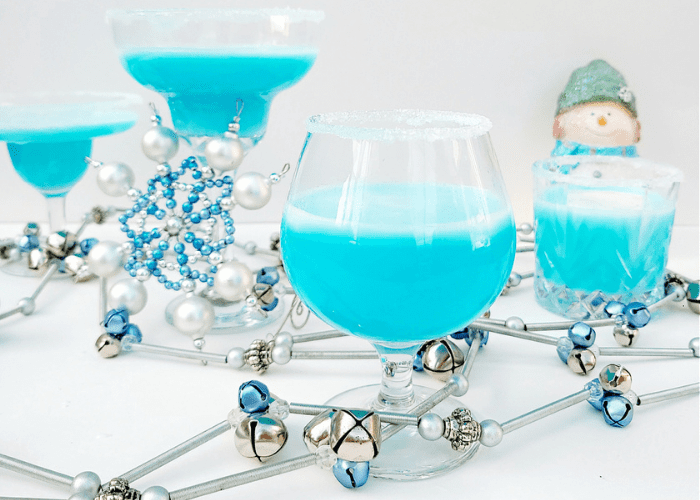 10+chilling

0

10+chilling

4

Print Recipe
Ingredients
1/2 cup 2% milk or half and half
1/2 cup vodka
1/2 cup blue curacao
1/2 cup white (clear) creme de cacao
2% milk or half and half for ice cubes
Preparation
The night before creating your cocktails, fill desired ice cube tray(s) with milk or half and half. I used a whiskey cube tray for big milk cubes and a mini ice cube tray for the mini milk cubes.
When you are ready to make the cocktails, place ice in a cocktail shaker.
If you'd like to add a sugar rim to the cocktail glasses, wet the rim of a glass and twist it in sugar. I put water on one plate and sugar on another. Simply twist the glass in one then in the other.
Place desired amount of preferred milk ice cubes into each glass.
Pour all the liquid ingredients into the cocktail shaker. Give them a good shake!
Strain the frosty blue snowflake cocktail into prepared cocktail glasses.
Cheers!