Kid-Friendly Halloween Milkshake Bar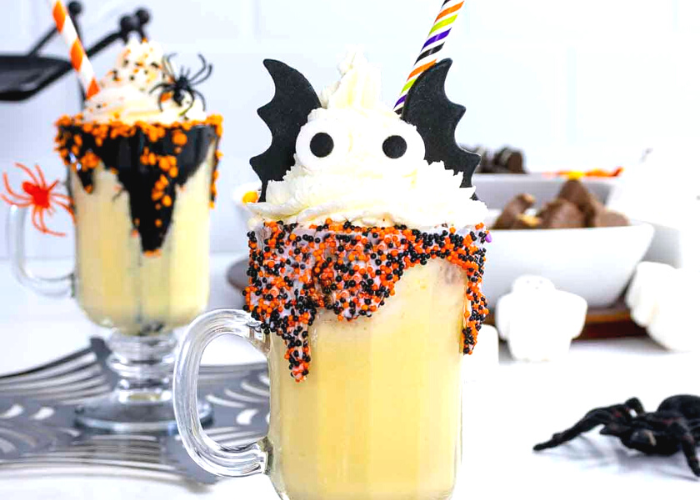 5

0

5

1

Print Recipe
Ingredients
3-4 scoops ice cream

¼ cup whole milk
Whipped Cream
1 cup heavy whipping cream

¾ teaspoon vanilla extract

1-2 tablespoon powdered sugar
Preparation
Make your whipped cream by adding heavy cream and powdered sugar to a mixer. Mix on high speed for 1-2 minutes or until the cream thickened and stiff peaks have formed.

Do not overmix or it will turn into butter!

Add your ice cream and milk to a blender along with mix-ins of choice and blend until smooth, thick and creamy. Add more ice cream if it's too thin and more milk if it's too thick to pour.

Pour into a tall glass and pipe whipped cream over top or scoop a dollop with a spoon. Garnish with desired toppings and serve!
Notes:
Store your ice cream in a bowl over ice to keep it nice and cold.

Scoop the ice cream for your kids if they're too young then allow them to add any mix-ins they wish. Then blend for them.

Make your own whipped cream if you can and add it to a piping bag for kids to add themselves. Canned whipped cream melts quickly and doesn't taste as good. You can make this in advance.

If you're milkshake is too thin and watery, simply add more ice cream or mix-ins to thicken it up.

Chill your milkshake glasses to keep them nice and cold.