Ombre Vanilla Iced Coffee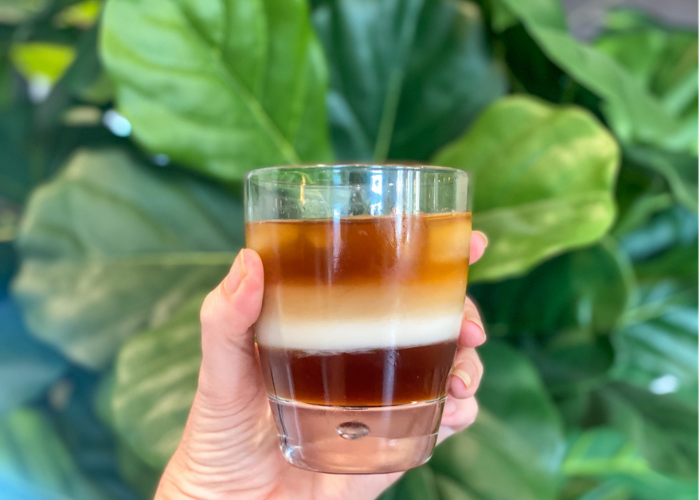 15

0

15

1

Print Recipe
Ingredients
Vanilla Simple Syrup
1 cup of water

1 cup of sugar

2 tsp of vanilla
Ombre Coffee
Vanilla simple syrup

Milk as desired

Coffee as desired
Preparation
Vanilla Syrup
Combine boiling water, sugar and vanilla extract. Set aside. I made mine on the stove top, but you could make it in the microwave too.
Ombre Vanilla Iced Coffee
Prep your ingredients. Pour vanilla simple syrup into a cup and add ice.
Add milk slowly. Pour the milk and coffee over the back of a spoon to keep them from mixing. If you don't care about the layered presentation you can just pour it in.
Add the coffee.
Serve and then stir before drinking.
Pro tip: Adjust the amounts of each layer depending on how strong and sweet you want it to be.