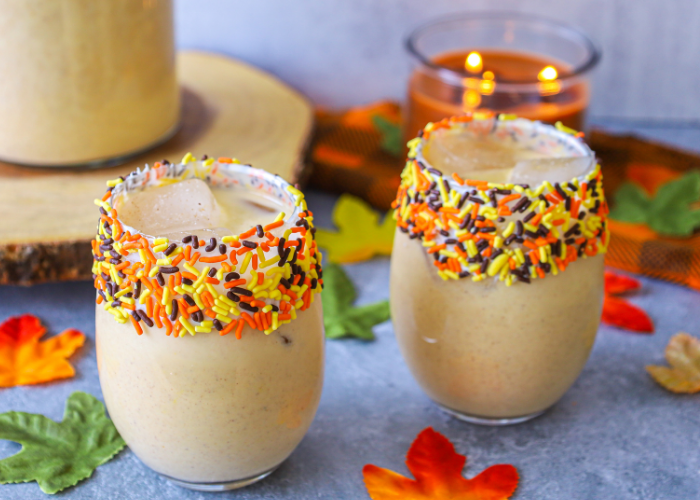 5+chilling

10

15+chilling

2

Print Recipe
Ingredients
1 cup of rice
1 stick of cinnamon (can use more depending on preference)
1 can sweetened condensed milk
1 can evaporated milk
Vanilla extract
Pumpkin puree
1 tablespoon of pumpkin spice
Water
Preparation
Toast one cup of rice and cinnamon sticks and then place them in a separate bowl covered in water. You can use milk for a creamier, richer horchata. Let this soak overnight, and then place them in a blender.
In the blender, add the rice and cinnamon sticks, one can of sweetened condensed milk, one can of evaporated milk, half a can of pumpkin puree, and two tablespoons of vanilla into the blender. Blend until smooth, and then strain the liquid. Pour into a pitcher and add water.
You can make it sweeter with more sweetened condensed milk, or if too sweet, you can add some water.
Serve in a cup and enjoy!