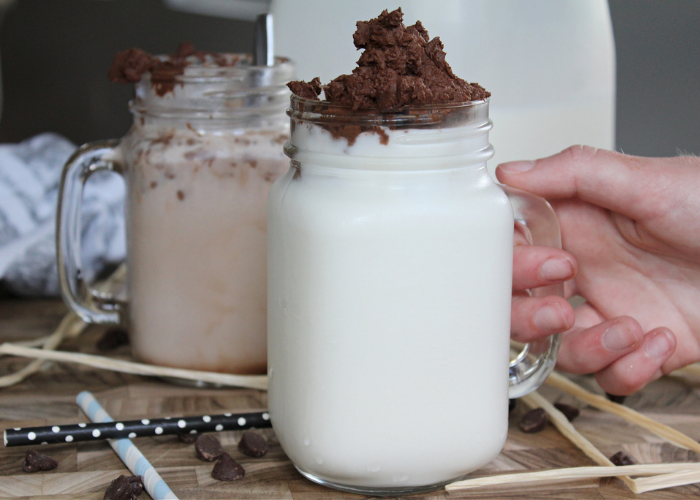 5

10

15

2

Print Recipe
Ingredients
1/2 cup whipping cream
4 tablespoon confectioners sugar
4 tablespoon cocoa powder
3 cups Florida milk I used 2% milk
Preparation
In a small bowl, mix the confectioners sugar and cocoa powder.
Add the whipping cream to a medium or large bowl.
Using a hand mixer, start beating the whipping cream. *You can use a whisk, but it will take a lot longer.
As the whipping cream starts to thicken, slowly add the cocoa and sugar mixture and continue to mix.
Continue to mix until chocolate whipped cream is thick, almost like a frosting.
Pour 1 1/2 cups milk to each glass.
Top the milk with whipped chocolate. *It's okay if it falls in!
Stir to mix the whipped chocolate cream in.
Enjoy!