Whipped Strawberry Dalgona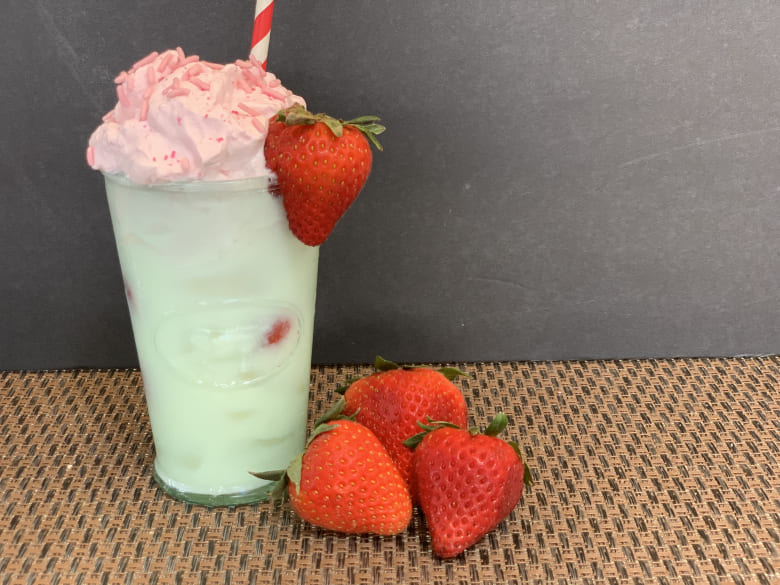 2

5

7

2
Recipe written and created by Florida Dairy Farmer's Diahann Smith.

Print Recipe
Ingredients
4 medium frozen strawberries
1 TBS water
½ cup Heavy cream
1 Tbsp powdered sugar
5 Ice
2 cup milk
Optional: Strawberry Syrup and a fresh strawberry for toppings
Preparation
Puree strawberries with water.
Combine heavy cream with sugar and whisk in electric mixer for a few minutes or 5 – 7 minutes with a whisk.
Once soft peaks begin to form fold in pureed strawberries.
Pour a glass of milk with plenty of ice and top with whipped strawberry cream.
Optional: Flavor your milk with strawberry syrup or additional strawberry puree and place a fresh strawberry on the side on the glass.
Variation: Use 3/4 cup of milk and ¼ cup of Bailey's Strawberries and Cream Liquor for an adult treat.