Print Recipe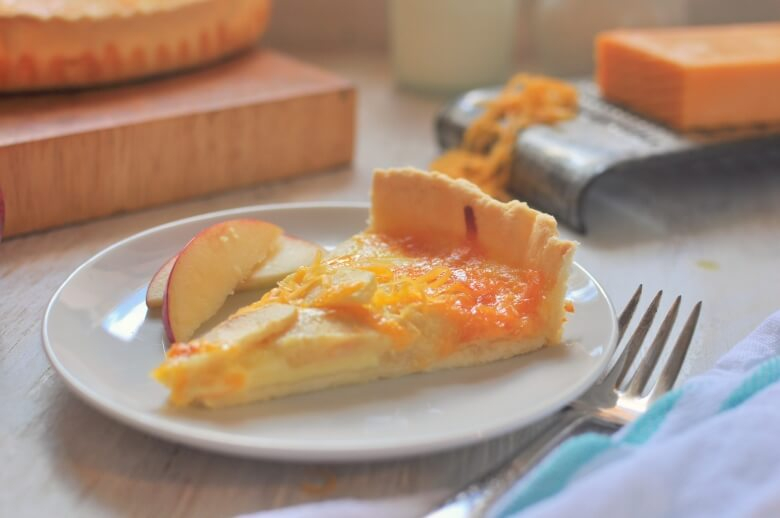 Ingredients:
1 cup sharp cheese, grated
1 cup whole milk
½ cup heavy cream
1 egg, plus one egg yolk
1 refrigerated pie shell
3 medium apples, such as Gala or Honeycrisp
A pinch salt
Directions:
Preheat oven to 350
Place pie crust in a 9" tart pan
Place dried beans on top of unbaked crust and place in preheated oven
Bake 12-17 minutes
Meanwhile, prepare the filling:
In a bowl, combine the milk, cream and eggs
Beat well.
Stir in the salt and 3/4 of the cheese
Pour into crust
Arrange apple slices on top of custard. Sprinkle remaining cheese on top
Bake for 17-25 minutes, or until knife inserted into custard comes out clean.
Serve warm or at room temperature
If you like this...