Cheesy Skillet Breakfast Casserole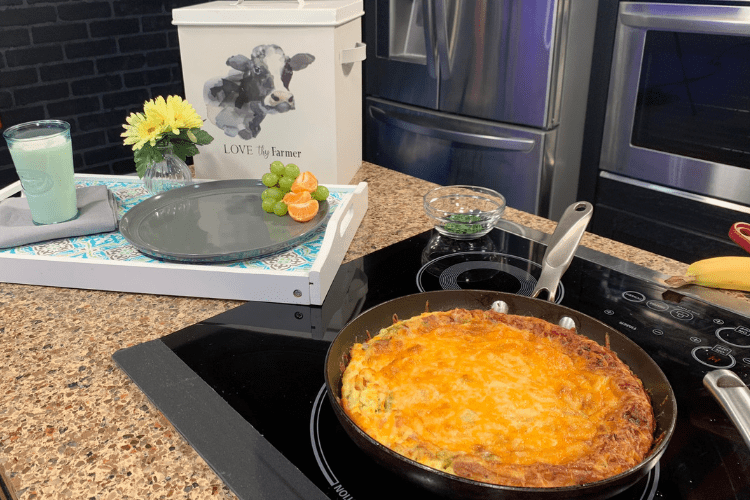 10

20

30

4
Start your day with a delicious Cheesy Skillet Breakfast Casserole breakfast originally created by
Chef Chris Valdes
.

Print Recipe
Ingredients
8 eggs

1 cup whole milk

1 small red bell pepper, medium dice

1 medium onion, medium dice

1/2 pound of tavern ham, medium dice

1 cup Mexican blend shredded cheese

Salt and pepper to taste

3 tbsp olive oil
Preparation
Preheat oven to 350° degrees

Heat a medium size, oven-safe skillet (like cast iron) to medium heat. Drizzle the pan with olive oil and add the onions, peppers, ham and sauté for about 4 - 6 minutes or until the veggies are translucent.

In a bowl, add the eggs and cream and whisk until well combined. Season with salt and pepper.

Add the egg mixture to the pan.

Transition the pan from the cook top to the preheated oven for 5 minutes.

Top the eggs with the cheese and cook for about 5 more minutes or until eggs are firm and the cheese is melted.