French Toast Cupcakes with Fresh Fruit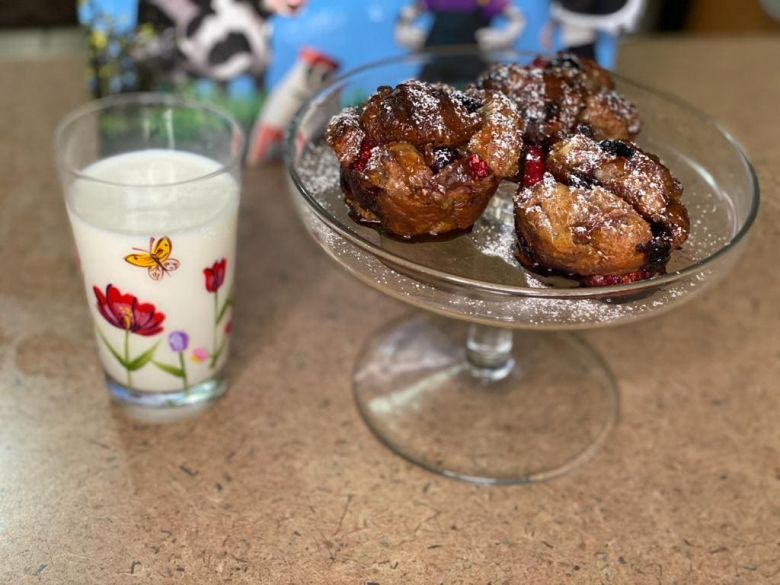 10

25

35

6
Make your own French Toast Cupcakes with Fresh Fruit. Recipe written and created by
Mini Chef Paloma
.

Print Recipe
Ingredients
1/2 cup of milk
2 large eggs
½ cup of raspberries
½ cup of blueberries
2 tablespoons granulated sugar
1/2 tablespoon of cinnamon
1 spoon of vanilla
7 croissants
Maple syrup
Powdered sugar
Oil
Preparation
Cut the croissants into 1/2-inch cubes
Mix the milk, sugar, cinnamon and vanilla in a container.
Pour the croissants into the liquid mixture, and with your hands move it until the croissants absorb the liquid.
Add blueberries and raspberries to the mixture and gently fold into the mix.
Place mixture in baking molds. Bake at 350 degrees for 20-25 minutes.
When you take them out of the oven, remove them from the mold, sprinkle with powdered sugar, add syrup.