French Toast Ravioli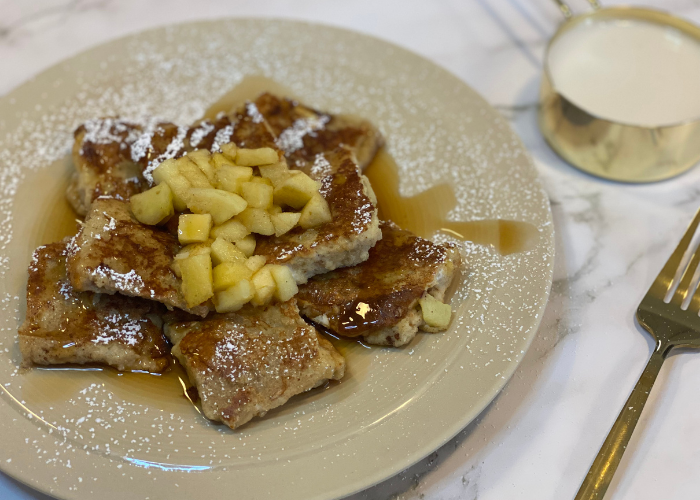 15

10

25

2

Print Recipe
Ingredients
4 slices whole wheat or oat bread
1/2 cup almond butter
1 apple
1 cup milk
1 tbsp cinnamon
1 egg
1/3 cup light maple syrup
1 tbsp powdered sugar
Preparation
Lay bread slices flat gently rolling them out with a roller or a glass. Trim off the crust and cut into fourths.
Cut apple into small pieces. In a bowl, combine the apples and almond butter. Place apple filling in center of bread squares.
Top with bread and seal the edges with a fork to form the ravioli. Preheat a nonstick pan on low to medium heat.
Prepare the French toast batter by mixing the milk, cinnamon, and egg
Dip ravioli in batter coating the bread well. Cook the raviolis until they golden on both sides, around 2-3 minutes per side.
Top with maple syrup, garnish with desired fruits and sprinkle with powdered sugar.
Notes: You can use bananas or other fruit as the filling.