No Bake Peanut Butter & Chocolate Protein Bars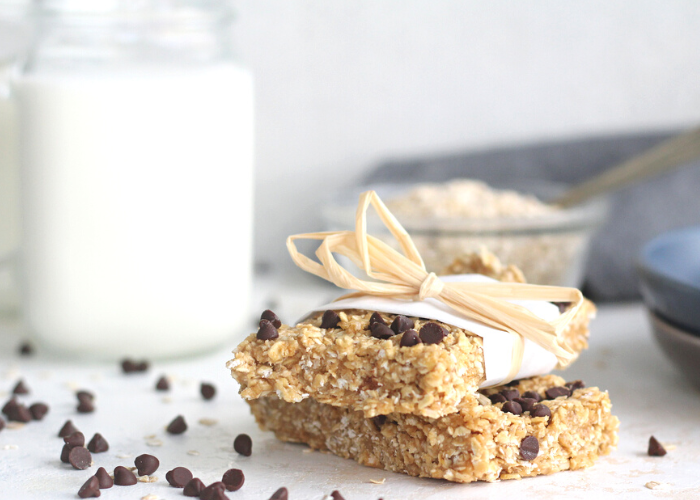 10

0

10

8

Print Recipe
Ingredients
2 cups quick oats
2 scoops vanilla protein powder
½ cup peanut butter
½ cup Florida Milk - I used 2%
1 tablespoon honey
2 tablespoons mini chocolate chips if desired
Preparation
In a medium bowl, mix together the oats and protein powder.
Add the peanut butter, Florida milk, and honey.
Stir until well combined.
Line a 9-inch square baking pan with parchment paper and press the oatmeal mixture into the pan with a spatula or spoon until equally.
Sprinkle with mini chocolate chips, if desired, and use the spoon to gently press them into the oatmeal mixture.
Place the pan of oatmeal bars in the freezer for 30 minutes.
Remove from the freezer and cut into bars.
Place each bar in a little Ziploc bag or saran wrap and store in the fridge or freezer.
Serve with a glass of Florida Milk.
*Your chocolate chip oatmeal bars will be good in the refrigerator for about a week and in the freezer for up to 3 months, so feel free to double or triple the recipe!