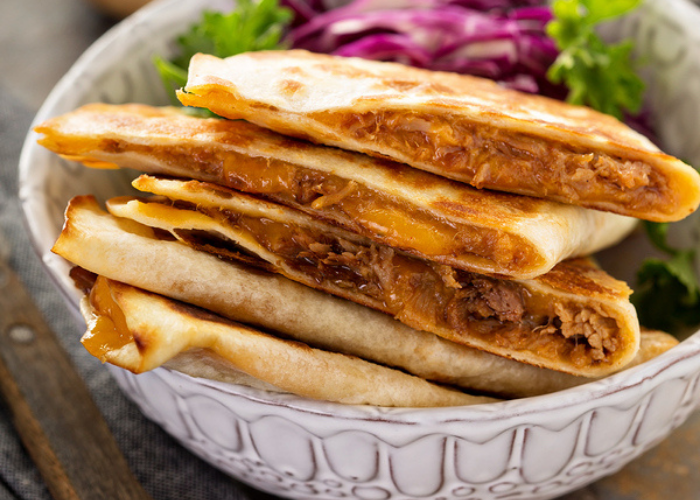 20

20

40

6

Print Recipe
Ingredients
1 pound of cooked pork (leg) and shredded

2 cups shredded Cheddar or mozzarella cheese

8 whole wheat or white flour tortillas

1 cup bbq sauce

Non-stick spray oil
Preparation
Heat a skillet over medium heat.

In a medium bowl, combine the pork and barbecue sauce.

On a flat surface, place the tortilla and top with a thin layer of cheese evenly making sure to cover the entire tortilla. Repeat with a layer of the pork followed by a layer of cheese. Press lightly to compress both tortillas so they don't fall apart.

Spray your skillet with nonstick cooking spray.

Place the quesadilla in the skillet and cook for about 5 minutes or until golden brown to your liking. Flip the quesadilla and cook for another 5 minutes or until the quesadillas are golden brown and the cheese has melted.