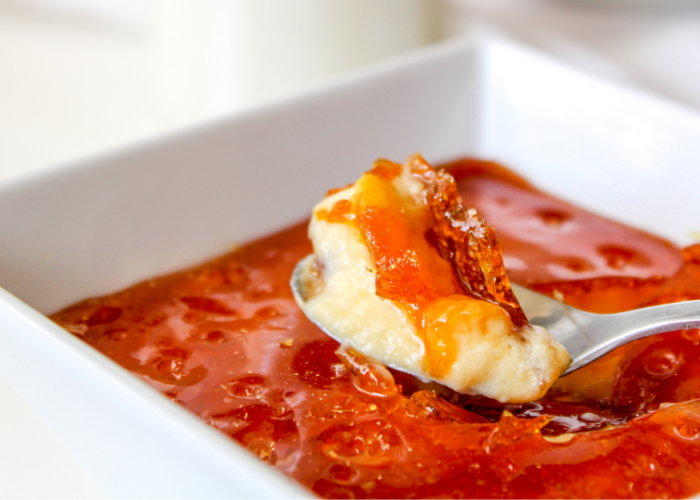 20

15

35

5

Print Recipe
Ingredients
1L whole milk
8 egg yolks
1 big slice of orange peel
1 cinnamon stick
20g cornstarch
100g sugar
Additional sugar to caramelize on top
Preparation
Heat the milk in a small pot over medium heat (milk could easily burn and overflow at higher temperatures) along with the citrus peels and cinnamon stick until it comes to a slow boil.
In a bowl, whisk the sugar, corn starch, and the egg yolks until pale yellow.
Remove the citrus peels and cinnamon stick from the milk and slowly whisk in the egg mixture. Whisk quickly so that the eggs don't scramble! Keep whisking the mixture over a low heat until thick like pudding. Your custard is done!
Now pour it into your serving ramekins and refrigerate for 4 hours or overnight.
Sprinkle a layer of sugar on top and with a blowtorch burn the sugar until caramelized. In case you don't have a blowtorch, place in oven on top rack to broil, then refrigerate! Some people prefer a darker crust, others lighter — it's up to you!