Eggnog Tart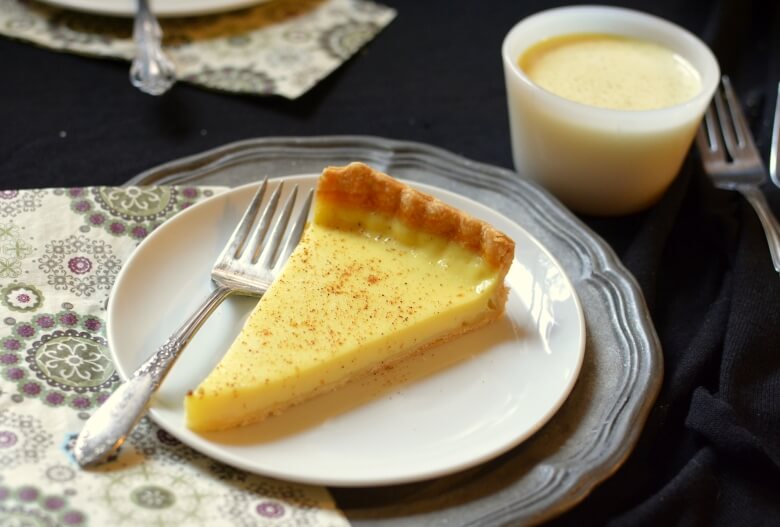 15+cooling

55

70

8

Print Recipe
Ingredients
1 refrigerated piecrust
2 cups eggnog
1 cup low fat or whole milk
3 eggs
1/3 cup sugar
1 teaspoon rum flavoring
Nutmeg to garnish
Preparation
Preheat oven to 375F
Line a 9" tart pan with crust, prick all over with a fork and bake in preheated oven for 12-15 minutes
Meanwhile, in a bowl, whisk the eggs and sugar together. Set aside.
In a saucepan over medium heat, heat the eggnog and milk until small bubbles appear at the surface.
Remove from heat and add ¼ cup of the hot mixture to the eggs, mixing constantly.
Slowly add the remaining liquid, mixing constantly until both liquids are incorporated.
Stir in the rum flavoring and pour into prebaked tart shell.
Reduce oven to 325 and bake for 35-40 minutes, until custard is just set.
Allow to cool 2 hours before slicing.
Garnish with fresh grated nutmeg.