Froot Loops Cereal Milk Cake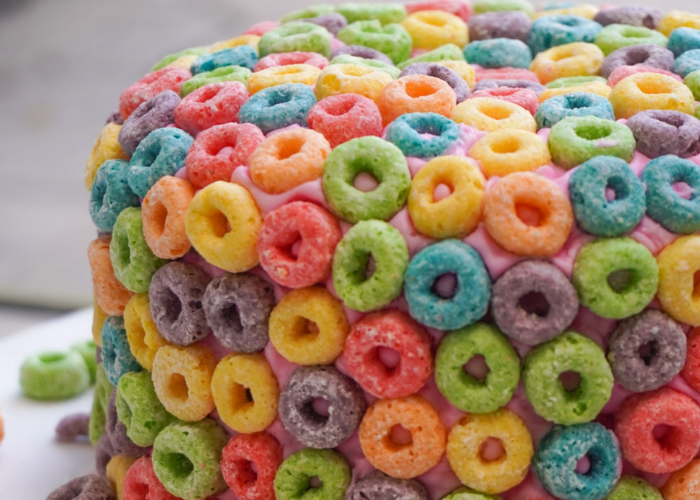 20

45

65

6

Print Recipe
Ingredients
1 cup of milk

1 cup of cereal

3 eggs

1 full bag of cake mix

½ cup of vegetable oil
Preparation
Preheat your oven to 325F. Based on the round pan I used, the cake took about 45 minutes to cook at this temperature.

In a small bowl, combine your cake mix, vegetable oil, and eggs. I used a box mix but you can also make the cake completely from scratch. Using the box mix was quick & easy!

Add your cereal (I used Froot Loops

©

) and milk in a separate bowl. Stir together and let sit for a couple of minutes. This way the milk really absorbs the cereal flavor.

Strain out the milk and combine with your other ingredients.

Mix everything together. Top with some extra cereal if you wish!

Place into your baking pan.

Bake, decorate, serve immediately with a cold glass of milk and enjoy!