Funfetti Ice Cream Sandwiches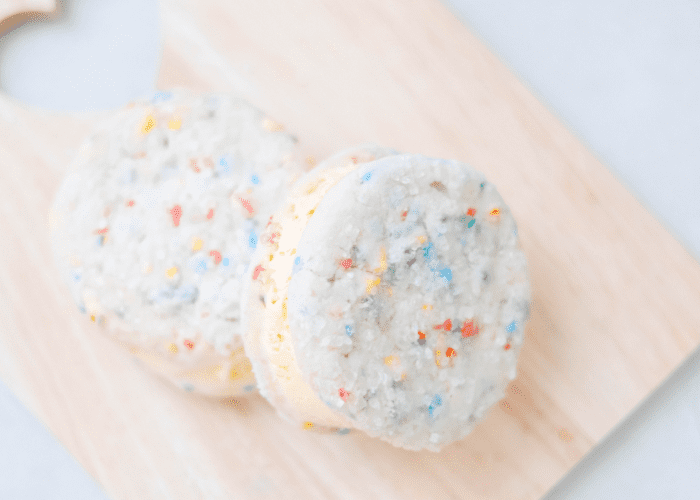 10

6

16

15

Print Recipe
Ingredients
Cookie Ingredients
Funfetti cake mix
1/3 cup oil
2 eggs
Extra sprinkles (optional)
Ice Cream Sandwich Ingredients
Funfetti cookies
Vanilla ice cream
Preparation
Cookie Instructions
Heat oven to 375 degrees.
Mix all ingredients into a large bowl.
Gently fold in sprinkles.
Place 1-inch cookie dough scoops onto a cookie sheet
Sprinkle with additional sprinkles.
Bake for 6-8 minutes.
Allow cookies to cool for approximately 20 minutes.
Ice Cream Sandwich Instructions
Place a single scoop of your favorite vanilla ice cream on half of the cookies
Top with an additional cookie.
Place cookies back in the freezer to set for at least an hour.
Serve and enjoy!