Mexican Chocolate Cupcakes with Dulce de Leche Frosting

Print Recipe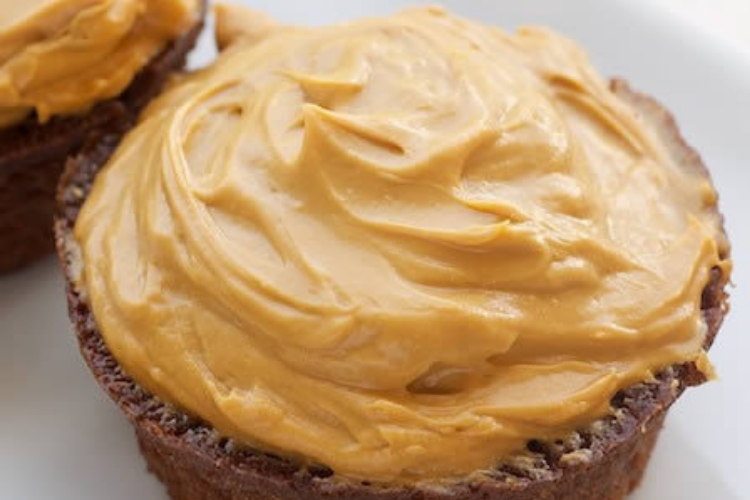 Makes 2 dozen cupcakes
Cupcake Ingredients:
2 cups all-purpose flour
2 teaspoons baking powder
1/2 teaspoon salt
2 teaspoon cinnamon
1/2 cup unsweetened cocoa powder
1 cup (2 sticks) unsalted butter, softened
1 1/2 cups granulated sugar
1/2 cup packed light brown sugar
3 large eggs
1 tablespoon vanilla extract
1 cup milk
Directions:
Preheat oven to 350°F. Grease or line 24 cups of standard muffin tins.
In a medium bowl, whisk together flour, baking powder, salt, cinnamon and cocoa powder. Set aside.
In a large bowl, beat butter, sugar, and brown sugar until fluffy. Add eggs, one at a time, beating well after each addition. Mix in vanilla.
Add flour mixture gradually, alternating with milk. Begin and end with flour mixture.
Transfer batter to prepared pans, filling muffin cups about 2/3 full. Bake 22-26 minutes, or until a pick inserted into the center comes out clean.
Cool for about 10 minutes in pans on wire racks. Then, remove from pans to cool completely on wire racks.
Frosting Ingredients:
8 ounces cream cheese, softened
1 1/4 cups (about 13 ounces) prepared dulce de leche
2 teaspoons vanilla extract
pinch of salt
Directions:
In a medium bowl, beat cream cheese and dulce de leche until well-blended. Mix in vanilla and salt, beating until combined.
Frost cooled cupcakes. Store frosted cupcakes in refrigerator. Set out cupcakes for about an hour before serving to bring to room temperature.
Recipe provided by Go Bold With Butter
If you like this...