Mexican Chocolate Cupcakes with Dulce de Leche Frosting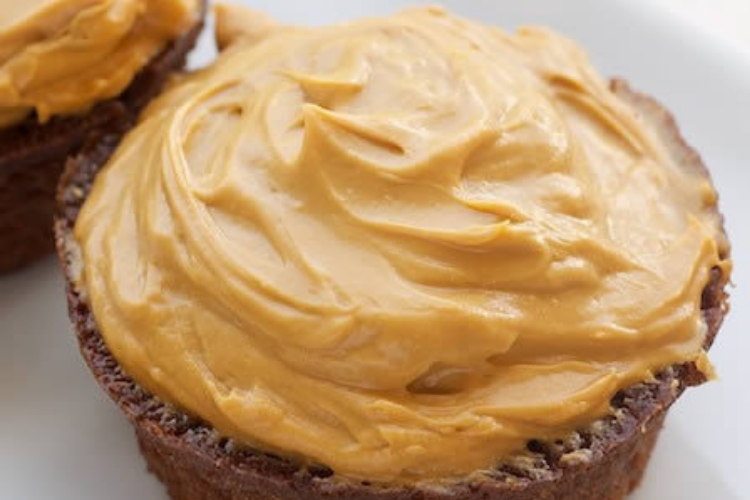 30

30

60

24

Print Recipe
Ingredients
Cupcake
2 cups all-purpose flour
2 teaspoons baking powder
1/2 teaspoon salt
2 teaspoon cinnamon
1/2 cup unsweetened cocoa powder
1 cup (2 sticks) unsalted butter, softened
1 1/2 cups granulated sugar
1/2 cup packed light brown sugar
3 large eggs
1 tablespoon vanilla extract
1 cup milk
Frosting:
8 ounces cream cheese, softened
1 1/4 cups (about 13 ounces) prepared dulce de leche
2 teaspoons vanilla extract
pinch of salt
Preparation
Cupcake:
Preheat oven to 350°F. Grease or line 24 cups of standard muffin tins.
In a medium bowl, whisk together flour, baking powder, salt, cinnamon and cocoa powder. Set aside.
In a large bowl, beat butter, sugar, and brown sugar until fluffy. Add eggs, one at a time, beating well after each addition. Mix in vanilla.
Add flour mixture gradually, alternating with milk. Begin and end with flour mixture.
Transfer batter to prepared pans, filling muffin cups about 2/3 full. Bake 22-26 minutes, or until a pick inserted into the center comes out clean.
Cool for about 10 minutes in pans on wire racks. Then, remove from pans to cool completely on wire racks.
Frosting:
In a medium bowl, beat cream cheese and dulce de leche until well-blended. Mix in vanilla and salt, beating until combined.
Frost cooled cupcakes. Store frosted cupcakes in refrigerator. Set out cupcakes for about an hour before serving to bring to room temperature.