Santa's No-Bake Thin Mints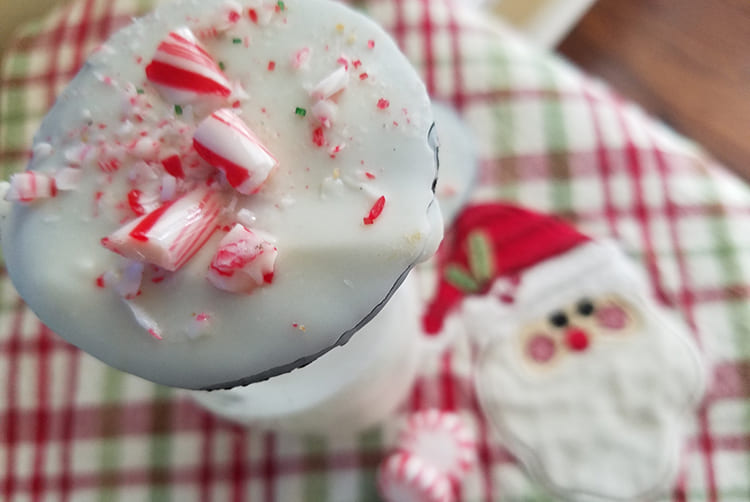 5+chilling

1

6+chilling

24
Everyone needs at least 10 no-bake dessert recipes. These quick and easy preparations can be lifesavers when you forget you were supposed to sends treats to school, church or the office. Santa's No-Bake Thin Mints is an easy variation on the Williams-Sonoma Peppermint Bark Cookies theme – and it's a keeper. With just four ingredients, the result packs just as much wow factor as a pricey gourmet store find. Melting white chocolate in the microwave is the only "cooking" involved. You can melt the chocolate on the stove top in a double broiler, but this is an instance where the microwave is an expedient tool.

Print Recipe
Ingredients
1 (12-ounce) package good quality white chocolate morsels, melts or bark
1/2 teaspoon pure peppermint extract
1 (9-ounce) package chocolate wafer cookies
8 candy canes, crushed (or the equivalent of Starlight mints)
Preparation
Pour the white chocolate into a small microwave safe bowl and melt in the microwave in 30 second intervals stirring after each cycle. Once the chocolate is melted, stir in the peppermint extract.
Dip the top of the wafer cookies in the chocolate to coat and set on a wire rack. Sprinkle with the candy canes and allow the cookies to cool until the chocolate is set.
Store in an airtight container for up to 5 days.