Strawberry Graham Cracker Ice Cream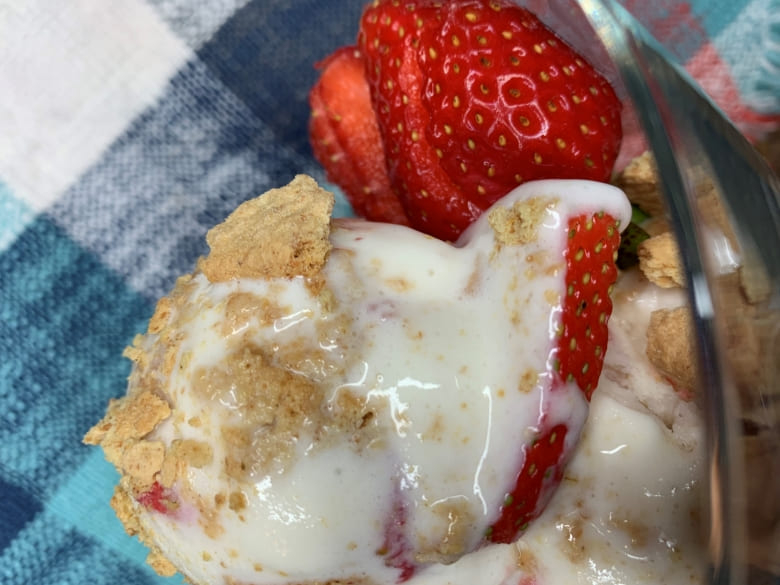 15

0

15

8
Cool off with this delicious, creamy Strawberry Graham Cracker ice cream dessert originally created by
Chef Chris Valdes
.

Print Recipe
Ingredients
2 pints (4 cups) Blue Bell's Homemade Vanilla Ice Cream
2 cups strawberries, diced
3 tbsp. sugar
2 cups graham crackers, chopped 1/2 square pieces
1/4 cup sweet condensed milk
Preparation
1. Remove ice cream from freezer and allow to soften at room temperature for about 15 minutes.
2. In a small bowl add the diced strawberries and sugar, mix until combined.
3. In a shallow bowl, add the ice cream, strawberries, condensed milk and graham crackers, slowly mix until incorporated.
4. Immediately place in a freezer safe container with a lid and freeze until fully frozen about 4 hours or overnight.
5. Serve with additional chopped strawberries, condensed milk and crumbled graham crackers.