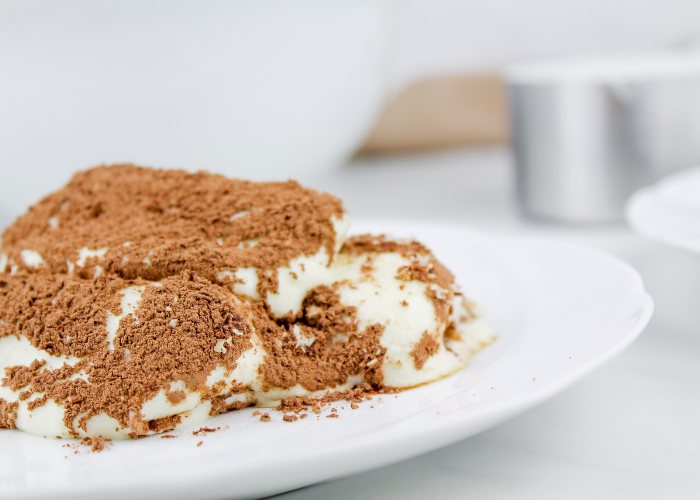 15+chilling

0

15+chilling

4

Print Recipe
Ingredients
24 oz. mascarpone*
1 cup heavy cream
7 eggs
1 cup sugar
1/4 tsp. cream of tartare
Lady fingers
1 cup strong coffee
Cacao powder
*can be substituted with cream cheese.
Preparation
Separate the egg whites from the yolks. Using an electric mixer, whisk the egg whites until stiff, add in the cream of tartare (for stability) and half of the sugar and beat until combined. When ready, set aside.
In another bowl, whisk together the egg yolks and the remaining sugar until a very pale yellow is reached and the volume has tripled. Add mascarpone or cream cheese (at room temperature) and continue to beat. Lastly, add the heavy cream and mix until obtaining a soft, spreadable mixture with medium peaks.
With a spatula, fold in the egg whites into the mascarpone cream until smooth and creamy.
Prepare your coffee and place in a bowl. In a baking dish, alternate between layers of ladyfingers and mascarpone cream. You can make 2 or more layers, depending on the width and depth of your baking dish. Dip the ladyfingers quickly (2-3 seconds) into the coffee and place in the dish and cover with the mascarpone mixture. Repeat until the baking dish is full, ending with a layer of mascarpone cream. Dust with cacao powder. Rest for at least 3 hours in the refrigerator (even better if left overnight!). Optional to add grated chocolate on top. That's all —ready to eat!