Unicorn Sugar Cookie Truffles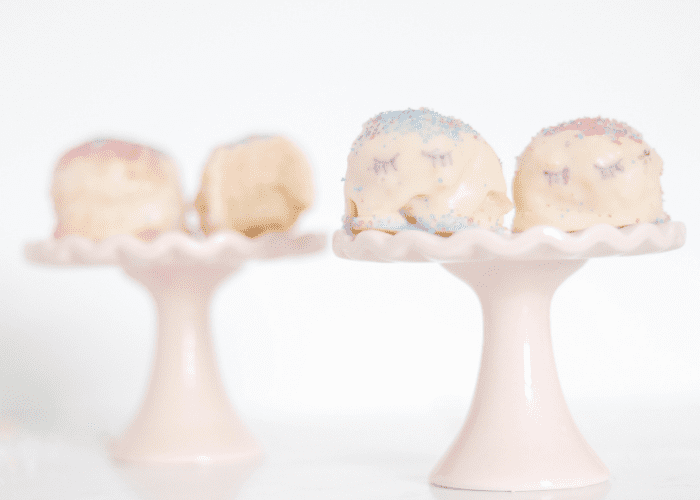 20+chilling

0

20+chilling

12

Print Recipe
Ingredients
12 sugar cookies
2oz cream cheese
White chocolate for melting
Sprinkles or gold dust
Food safe pens
Preparation
Using a food processor, pulse 12 sugar cookies into crumbs.
Add cream cheese to sugar cookie crumbs.
Pulse 6-7 times until both ingredients are mixed well together.
Roll mixture into small round balls.
Melt the white chocolate according to package instructions.
Using a spoon, coat each truffle with the white chocolate and place onto a non-stick tray.
Sprinkle the truffles with sprinkles or edible gold dust.
Once all of the truffles are coated, place the tray into the refrigerator to cool for 2-3 hours.
Remove the truffles from the refrigerator.
Using a food safe pen, draw unicorn eyes onto each truffle.
Serve and enjoy!