Bowtie Jerk Chicken Pasta

Print Recipe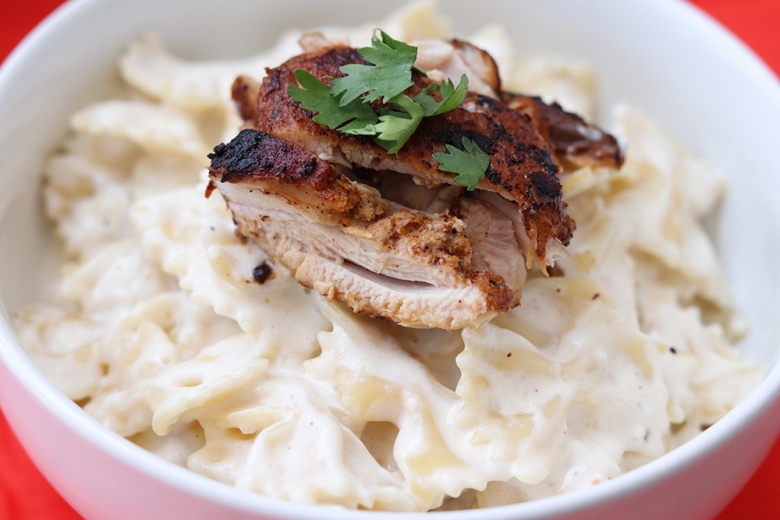 Recipe by Bianca Dottin.
Ingredients
1 package bowtie pasta (cooked according to package directions)
3 whole boneless chicken thighs
2 tbsp jerk seasoning
1oz butter
1 clove minced garlic
8oz heavy cream
8oz parmesan cheese
2oz feta cheese
Salt and pepper to taste
Instructions
Marinate chicken overnight in the jerk seasoning.
In a frying pan, cook chicken thighs until they have reached 165 degrees internally, about 10 minutes on each side.
Cook bowtie pasta according to package directions. Drain and set aside.
In a large pot, melt the butter.
Add the garlic, heavy cream, cheese, and salt and pepper. Bring to a low boil and stir constantly to prevent sticking.
After about a minute, add in cooked pasta and chicken.
Serve and enjoy!
For more recipes by Bianca, go to her website.
If you like this...