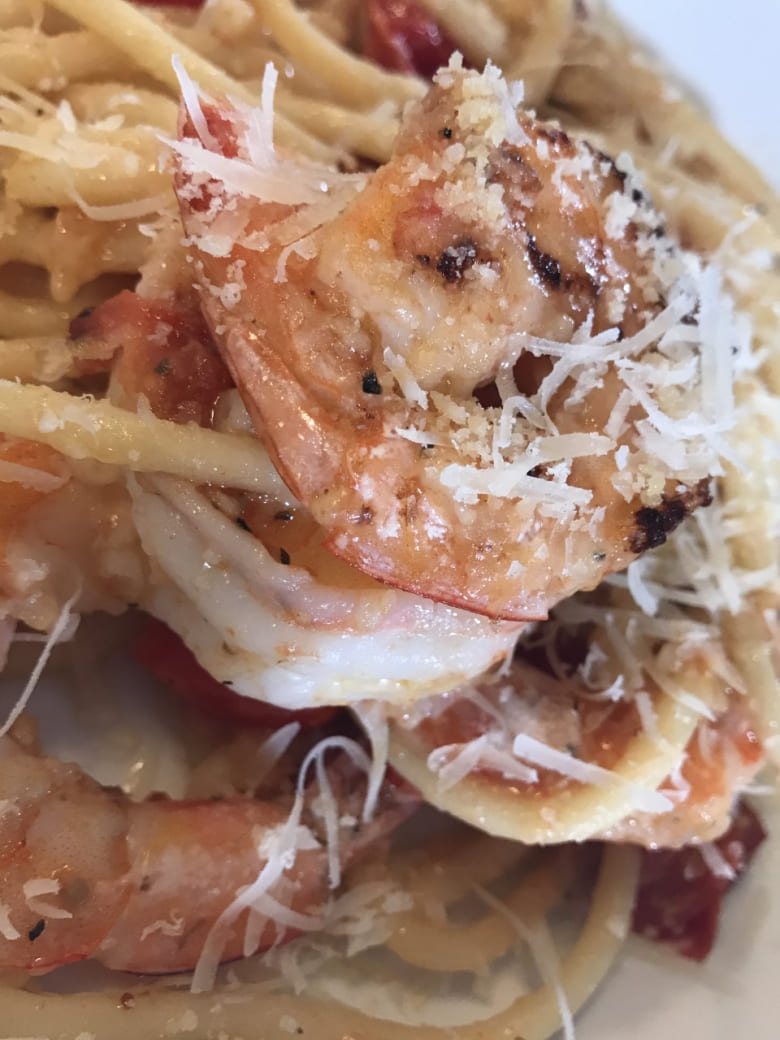 10

25

35

2

Print Recipe
Ingredients
1 pound raw shrimp, shelled and deveined, tail Optional, padded dry

3 Tbsp Garlic, grated

3/4 Cup White Wine (Say no to cooking wine)

1 cup cream

1/2 whole milk

1/2 Cup Freshly Grated Parmesan Cheese

1/2 white cheddar cheese

2 Cups Cooked Penne Pasta (Or Pasta of choice)

Salt, Pepper, chili powder to taste

Olive Oil

3 tbsp, Sun dried tomatoes, chopped
Preparation
Bring a medium sauté pan to medium heat and drizzle the pan with olive oil, add shrimp, season with salt, black pepper, and chili powder. Cook on each side until fully cooked and golden in color, about 2 minutes per side. Set aside

Begin Cooking your pasta of choice. Make sure to cook pasta 7 to 9 minutes to end up with an al dente pasta.

Using the same pan, add garlic, tomatoes, and broccoli and cook for 3 minute. Deglaze the pan with white wine. Cook for one more minute.

Add the cream, milk and both cheeses and cook for 5 minutes while to insure the cheese melts. Add the pasta and cook altogether for 2 more minutes till the sauce and pasta are combined. Serve warm and top with grated parmesan cheese.