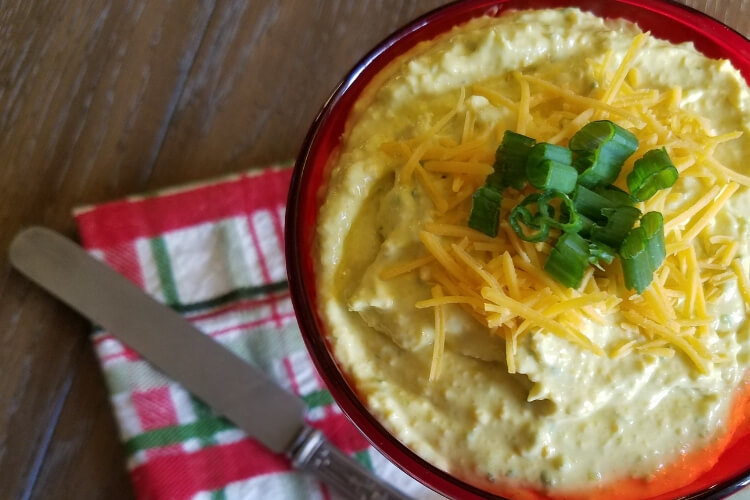 Print Recipe
Ingredients
Preparation
Apricot Curry Cheese Dip
By Heather McPherson

Yield: 16-20 servings
Apricot Curry Cheese Dip is a spin on a Layered Chutney Cheese Spread, an appetizer you will find in community cookbooks from coast to coast. The layered version has long been a go-to potluck starter. But mashing up the elements intrigued me. Instead of chutney, I used apricot preserves. The result was a rich dip with just the right notes of salty and sweet for a festive party.
2 (8-ounce) packages cream cheese, softened
2 cups shredded sharp cheddar cheese, plus additional for garnish
1 1/2 teaspoons curry powder, or more to taste
Hot pepper sauce to taste
1 cup apricot preserves, or more to taste
6 bacon strips, cooked until crisp, drained and crumbled
6 green onions, chopped (including green tops), plus additional for garnish
Sturdy wheat crackers for serving
1. With an electric mixer on medium, combine the cream cheese, cheddar cheese, curry powder and pepper sauce.
2. With the mixer on low or using a sturdy spatula, blend in the apricot preserves, bacon, and green onions.
3. Spoon mixture into serving bowls and garnish with chopped green onions. Serve with crackers.