Easter Polvorones (Shortbread Cookies)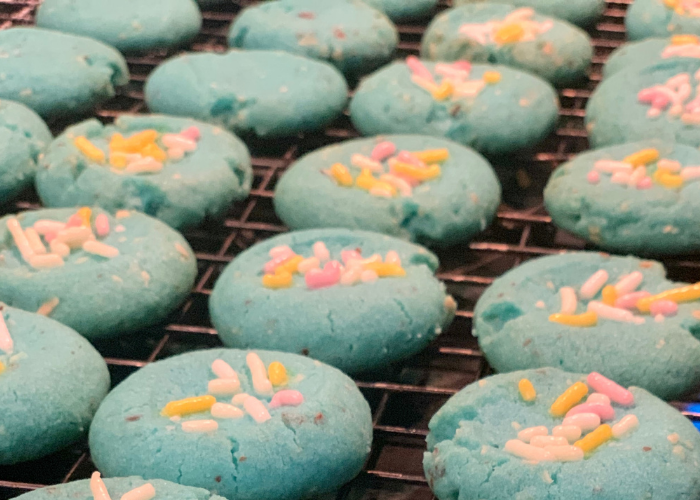 15

12

27

48

Print Recipe
Ingredients
1 stick of salted butter
1/2 cup butter flavored shortening
1/2 cup sugar
1 1/2 tsp almond extract
2 1/4 cups all-purpose flour
1/2 cup finely chopped almonds
Optional: food coloring and toppings
Toppings: sprinkles, Nutella, chocolate wafers, jam, powdered sugar, etc.
Preparation
Preheat oven to 350 degrees and line three cookie sheets with a Silpat, parchment paper or use nonstick spray.

Cream butter and shortening and slowly add sugar and almond extract.

If adding food coloring add 5 - 10 drops of your favorite color.

Add flour by the spoonful until well incorporated and then add chopped almonds.

Use a small scoop to measure dough, roll into balls and make an indent with your thumb or finger to create a nest. At this time add jam or sprinkles if desired.

Bake for about 12 minutes until edges are lightly golden. Cookies edges will crack.

Remove from oven and cool one to two minutes before transfering to a cooling rack. Sprinkle with powdered sugar or decorate with chocolate wafer, Nutella, jam or your favorite topping.

Enjoy with a glass of milk.