Valentine's Hot Cocoa Bombs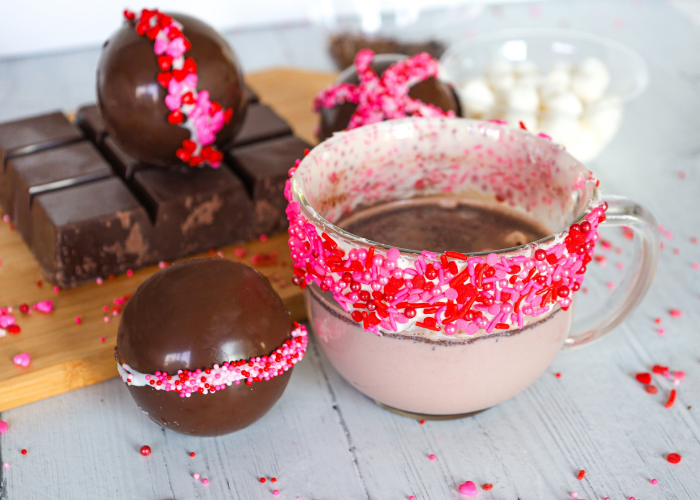 10+chilling

0

10+chilling

3

Print Recipe
Ingredients
Sphere mold
Dark or white chocolate almond bark
Hot cocoa mix
Marshmallows
Sprinkles
1 cup of milk
Preparation
Start by melting about half of an almond bark or chocolate chips (if preferred).

Use microwave in 15-second intervals, constantly stirring.

Spread the melted chocolate in the molds (not too much and not too little) and set it in the freezer for 3-5 minutes.

Once hardened, fill one half with marshmallows and hot cocoa mix.

To seal, melt some more chocolate and dip the non filled half in it. Place on top of the filled one.

Set in the freezer to solidify the seal

As soon as it's fully sealed, you can decorate it with your choice of frosting and sprinkles!

Place one cocoa bomb in a cup of your choice and pour one cup of hot Florida Milk over the bomb

Stir and enjoy!