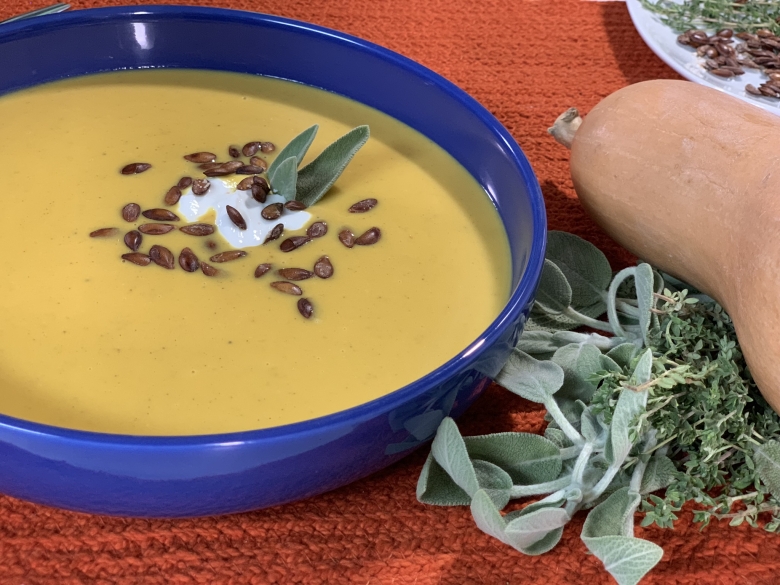 15

24

39

4

Print Recipe
Ingredients
3 tablespoons butter
1 carrot, diced
1 celery stalk, diced
1 onion, diced
3 Cloves of garlic, minced
1 Granny Smith apple, diced
4 cups cubed butternut squash
1/2 teaspoon chopped fresh thyme
1 sprig of fresh sage
3 cups low-sodium chicken broth
Salt and pepper to taste
Pinch of Cinnamon
Pinch of Cayenne Pepper
½ cup whole milk and ½ cup of heavy whipping cream
Preparation
Heat butter in a large soup pot over medium heat. Add carrot, celery, apple, garlic, and onion. Cook until vegetables have begun to turn translucent, 3 to 4 minutes.
Stir in butternut squash, thyme, squash, chicken broth, salt and pepper. Bring to a boil, reduce heat and simmer until squash is fork-tender, about 20 minutes.
Puree in a blender. Place back in the soup pot and finish with the half and half and whole milk and pinch of cinnamon and cayenne pepper.
Topping Ideas: Toasted Pumpkin seeds, sour cream, mascarpone cheese