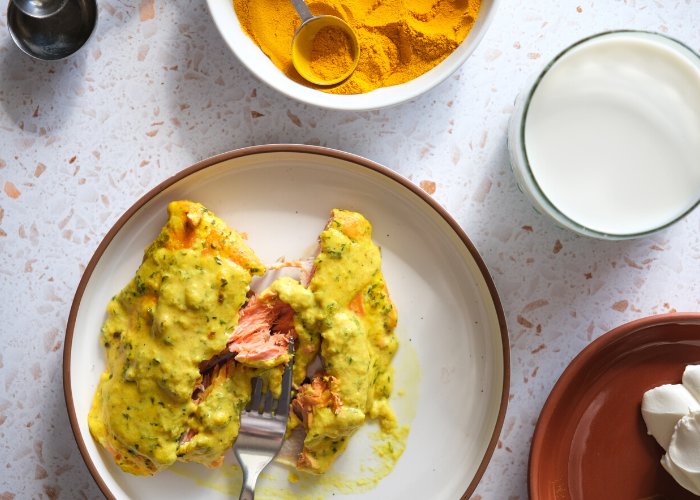 5

15

20

1

Print Recipe
Ingredients
8 oz salmon or 1 fillet
1 cup milk
1 tbsp light cream cheese
1 tbsp butter
1 tsp ground turmeric
1 tsp garlic powder
2 tsp dried parsley
¼ tsp salt
Preparation
Heat a pan to medium-high heat and melt the butter.
Once the butter melts, place the salmon in the pan with the fillet facing down and the skin facing up.
Sear the salmon for about a minute, so it's golden; then flip it over so that the salmon skin is now on the bottom of the pan.
Season the salmon with garlic powder, dried parsley, and salt.
Add milk and the light cream cheese to the pan; then season everything evenly with the turmeric.
Raise the heat until the milk starts bubbling, and stir the cream cheese into the milk until it melts.
Lower the heat to medium until the sauce thickens, and serve immediately.