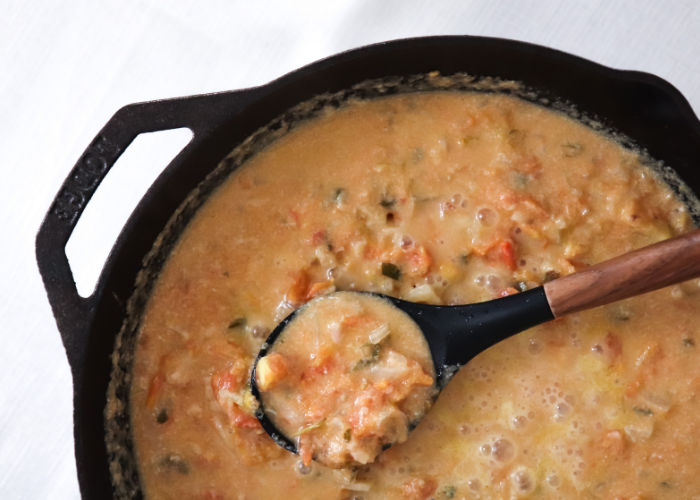 5

50

55

2

Print Recipe
Ingredients
1 cup Florida milk
1/2 cup Parmesan cheese
2 tomatoes
1 shallot
1/2 cup fresh basil
1 tablespoon garlic powder
1 teaspoon salt
1 tablespoon extra virgin olive oil (optional)
1 teaspoon corn starch (optional)
Preparation
Dice the tomatoes and shallot; finely chop the basil leaves.
Heat a skillet until it's hot, and add olive oil (if desired).
Add the shallots and toss in the pan for a couple of minutes until they're translucent and slightly browned.
Add the tomatoes and season all over with the garlic powder, salt, and chopped basil.
Toss all together so that the tomatoes are seasoned evenly, they will start to soften and release water; cook everything in the pan at medium-high heat for 30 minutes until the sauce thickens.
Add the milk and Parmesan cheese, then mix evenly. Wait for the sauce to thicken for another 20 minutes, add a little corn starch for a thicker texture.
Serve with your favorite pasta, with pizza, chicken, or shrimp. Store in a glass container and refrigerate, or freeze if you want to use it at a much later date.