Homemade Ranch Dressing Made with Milk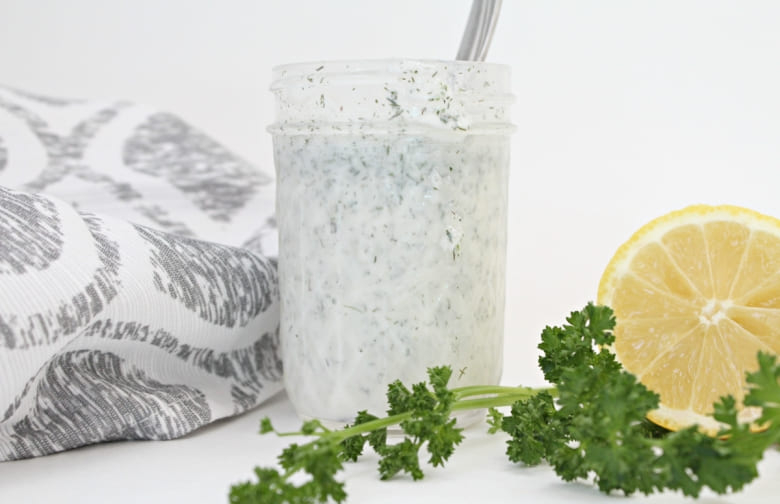 5

0

5

1
Ranch is a family favorite. This versatile dip is used as a vegetable dip, salad dressing, and more. Thanks to this creamy, rich recipe written and created by Tracy Shaw of
Food Wine Sunshine
5 minutes!, you can make your own ranch dressing in about

Print Recipe
Ingredients
3/4 Cup milk
3/4 Cup Plain Greek yogurt
2 teaspoons Dried Chives
2 teaspoons Dried Dill
1 teaspoon Dried Parsley
1/2 teaspoon Garlic Powder
1/2 teaspoon Onion Powder
1/4 teaspoon Salt
1/8 teaspoon Pepper
1 tablespoon lemon juice
Preparation
In a small bowl, whisk together the yogurt and milk until smooth.
Add the seasonings. Whisk to combine.
Add the lemon and whisk again. Pour into a jar or small bowl, cover and chill in the refrigerator until ready to use.
Notes:
I used skim milk and fat free greek yogurt, if you decide to do the same, it will make your homemade ranch dressing thinner. However, just because it's thinner in consistency it doesn't mean it is lacking in flavor! We use this recipe regularly and it's even kid-approved.