Turkey Meatballs with Gravy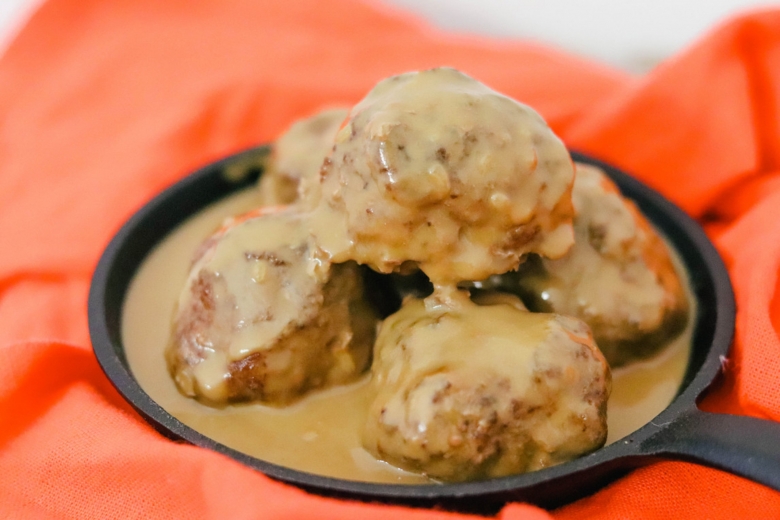 15

25

40

5

Print Recipe
Ingredients
Meatball Ingredients
1 lb lean ground turkey
2 garlic cloves (minced)
1/4 cup onions (finely chopped)
1/2 tsp salt
1/2 tsp pepper
1 egg (beaten)
3/4 breadcrumbs
Gravy Ingredients
¼ cup butter
¼ cup flour
2 cups beef broth (vegetable works well here too)
¼ cup heavy cream
Salt and pepper to taste
Preparation
Meatball Instructions
In a large bowl, combine ground all ingredients.
Using a spoon or your hands, mix well.
Using about a tablespoon of mixture, roll each meatball into a ball. You can also use a small ice cream scooper for proportionally sized meatballs.
Bake at 425 degrees for 15 minutes.
Gravey Instructions
Melt butter in a saucepan over medium heat. Add flour and whisk together, making sure to get all visible lumps.
Add in salt and pepper.
Cook over medium low heat until mixture turns light brown, stirring constantly to avoid lumps.
Continue stirring until gravy thickens to likeness.