Twice Baked Potato Casserole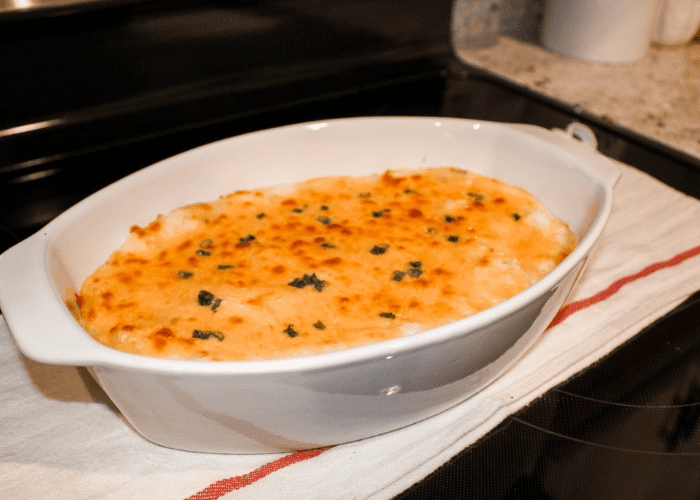 10

20

30

4

Print Recipe
Ingredients
5-6 Yukon Potatoes

1 stick butter

1 cup sour cream

1 cup milk

1 cup cheddar cheese

Green onions

Seasoned salt

Salt

Pepper
Preparation
Clean 5-6 potatoes, wipe completely dry and rub with Canola oil.
Bake at 400° for 40 minutes.
Take butter, sour cream, and milk out of the fridge and allow it to come to room temperature.
Remove potatoes from the oven and wait until cool enough to handle. Leave skins on 2-3 of the potatoes. Peel and cut the rest into thirds.
Add the milk, cream, butter, cheese, seasoned salt, salt and pepper to taste.
Mash until creamy.
Place in a 9 x 13 nonstick baking dish, top with additional cheese.
Bake at 350° for 20-25 minutes. Top with green onions and serve.