White Cheddar Mashed Potatoes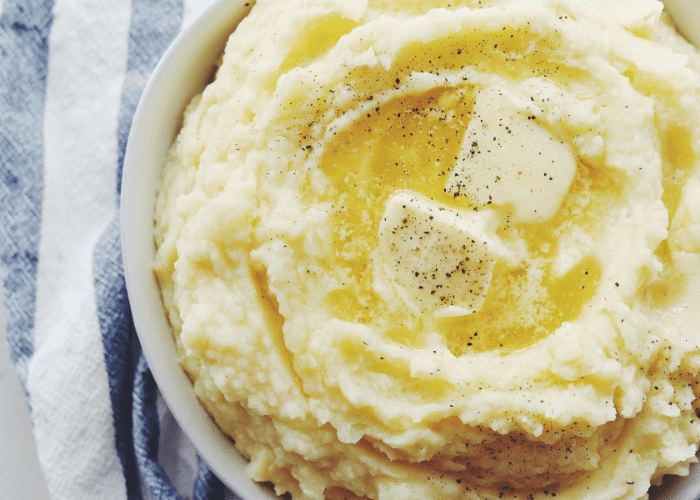 15

30

45

6

Print Recipe
Ingredients
4 teaspoons kosher salt divided

5 lbs Yukon gold potatoes, peeled and scrubbed,

1 stick salted butter divided

1.5 cups Florida milk

2 cups white cheddar, shredded

1/2 cup potato starch water + more for reheating
Preparation
First skin and scrub your potatoes then dice them into quarters so that the pieces are similar in size. Rinse them off a few times to remove any debris and extra starch.

Add the potatoes to a large pot and fill with water and 2 teaspoons salt.

Put the pot on the stovetop, turn the heat to high and set a timer for 30 minutes.

Meanwhile, warm 5 tablespoons butter and milk in a sauce pan and let the cheese become room temperature.

Once the timer goes off, use a fork to pierce the thickest potato you see. If it goes through easily, then the potatoes are done. If not, continue boiling until they're tender to the piercing.

Before straining, be sure to save at least 1 cup of the boiling liquid.

After you strain the potatoes, add them back to the pot and add the warm milk and butter mixture then mash until smooth and creamy. Stir in the cheese, one cup at a time.

If they're stiff, add in a little bit of the reserved potato water and then add the remaining 2 teaspoons of salt and give it another stir.

Lastly, taste the potatoes one more time then transfer into a serving bowl. Top with the remaining butter and hit it with a little more pepper right before serving.