Your Guide to a Healthy Halloween with Chocolate Milk
By Alyssa Greenstein, RD, LD/N, FAND & Victoria Pakizer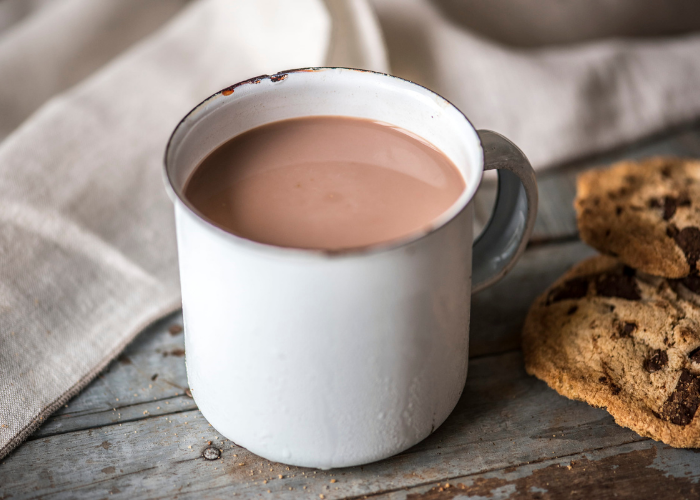 Sink your fangs into a healthy Halloween this year with chocolate milk.
Did you know that chocolate milk is the official drink of Halloween? This chocolaty, refreshing drink is ghost, ghoul, and goblin approved for tons of scary fun and is key to your healthy Halloween.
Witch is Better for You White or Chocolate Milk?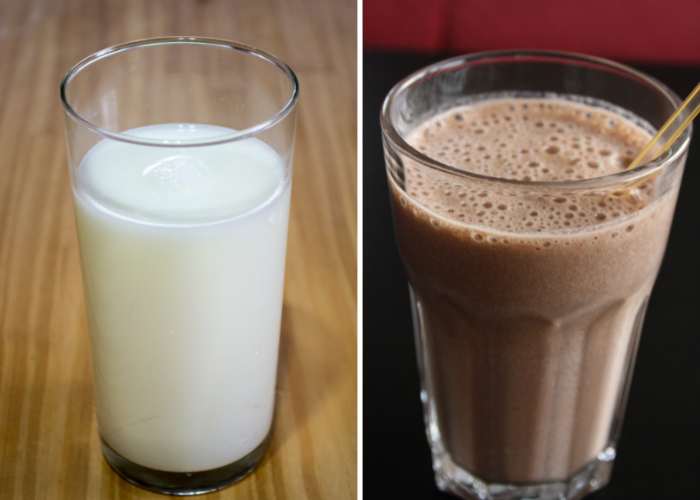 You might be afraid of missing out on important nutrients if you aren't drinking white milk. Fear not! All cow's milk, including chocolate milk, includes 13 essential vitamins and nutrients in every serving including protein, zinc, selenium, and vitamin A and D, which contribute to a healthy immune function. All milk including chocolate, white, and lactose free milk are the number one food source of 3 of the 4 nutrients of concern for Americans: vitamin D, calcium, and potassium.
Trick or Treat: What About the Extra Sugar?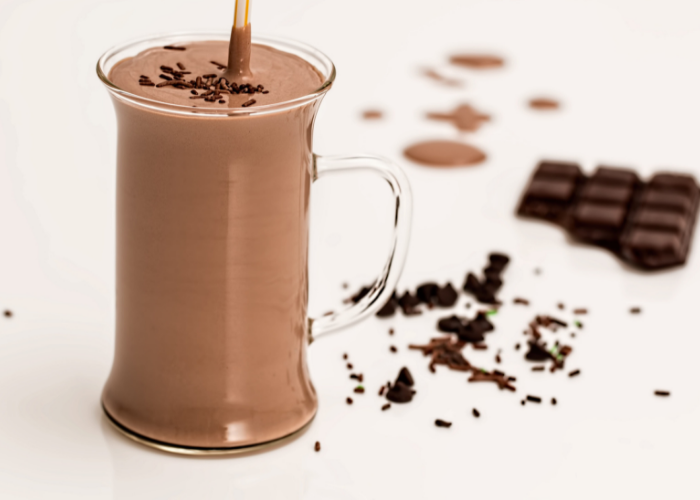 Don't be tricked into believing that chocolate milk isn't as nutritious as white milk because of added sugar in the chocolate flavoring. Chocolate milk has all the same benefits of white milk, and only 4% of added sugar in kids' diets comes from flavored milk. This makes chocolate milk the perfect, healthy Halloween treat!
Bone Appetite!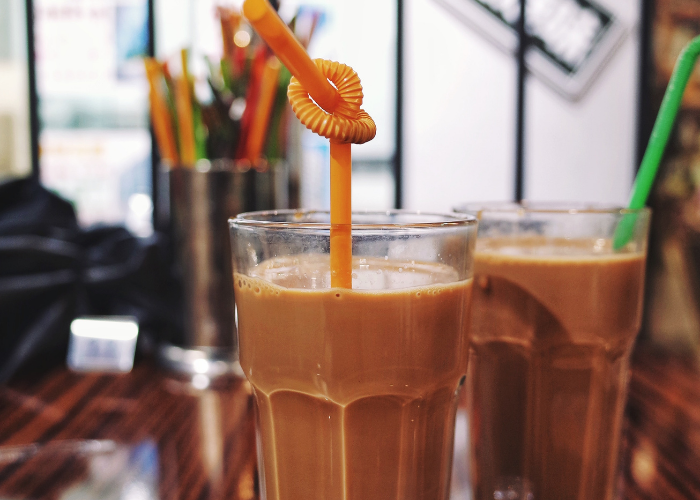 Chocolate milk will help keep your skeletons happy. Drinking chocolate milk helps you maintain strong bones. Chocolate milk, is full of calcium and vitamin D, which play vital roles in bone health. Calcium is essential for maintaining bone health, including reducing stress fractures and maintaining bone density. Vitamin D aids in calcium absorption.
It's No Trick - Recover from Exercise with Chocolate Milk
Studies show that drinking chocolate milk is an effective way to recover after exercise. In some cases, chocolate milk is even more effective than water and sports drinks! Chocolate milk is 90% water, which helps you rehydrate. The extra carbohydrates and proteins in chocolate milk also help your muscles recover and restore your energy. Read more about how chocolate milk helps you refuel, recover, and rehydrate here.
Love at First Bite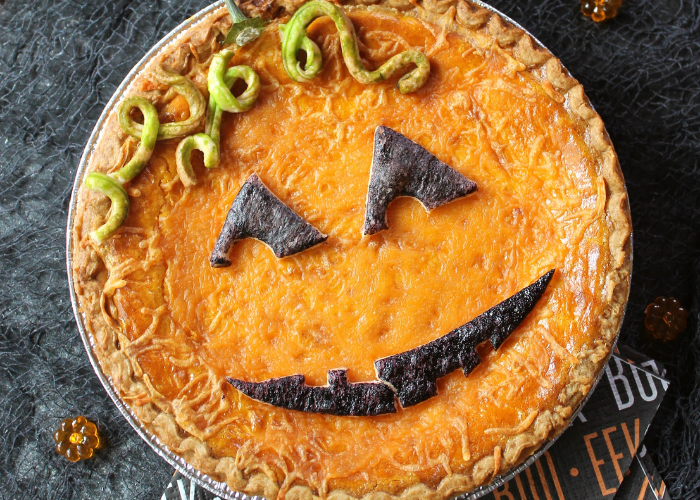 Sink your fangs into dairy foods that are rich in calcium, water, vitamin D and phosphorus. Enjoy all of Halloween's ghoulish fun AND eat healthy with these fang-tastic Halloween and cozy fall-flavored recipes, featuring chocolate milk!
Halloween Popsicles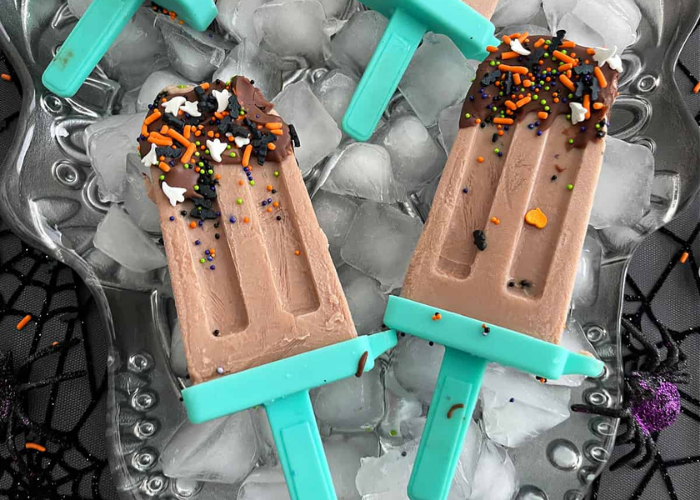 Made using only three ingredients, these dairy delicious Halloween Popsicles are a perfect spooky treat for kids and adults alike! Recipe link here.
Monster Cookies and Chocolate Milkshake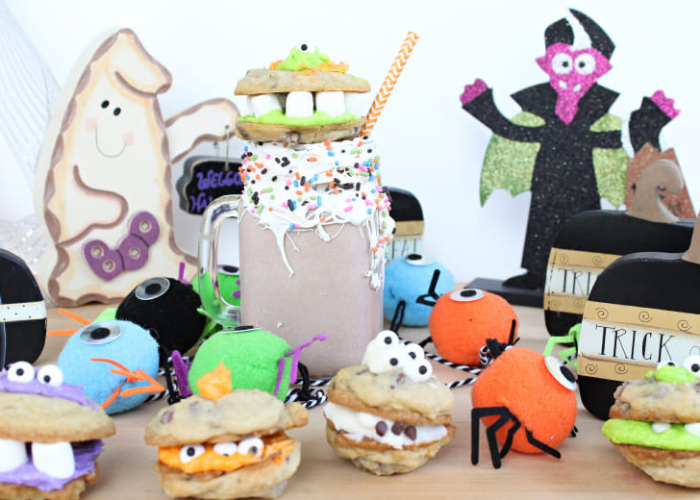 Scare up some fun with these easy-to-make Monster Cookies and Chocolate Milkshakes. Recipe link here.
Chocolate Pumpkin Pancakes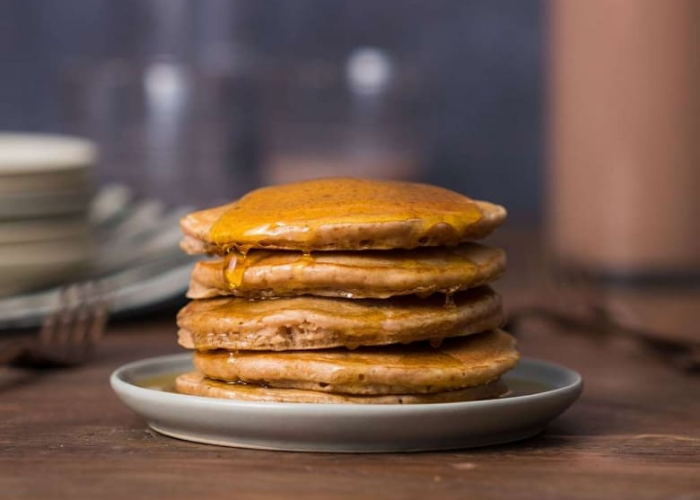 Combine rich chocolate milk with pumpkin spice in these Chocolate Pumpkin Pancakes for the ultimate fall-flavored breakfast. Recipe link here.
Mexican Atole with Chocolate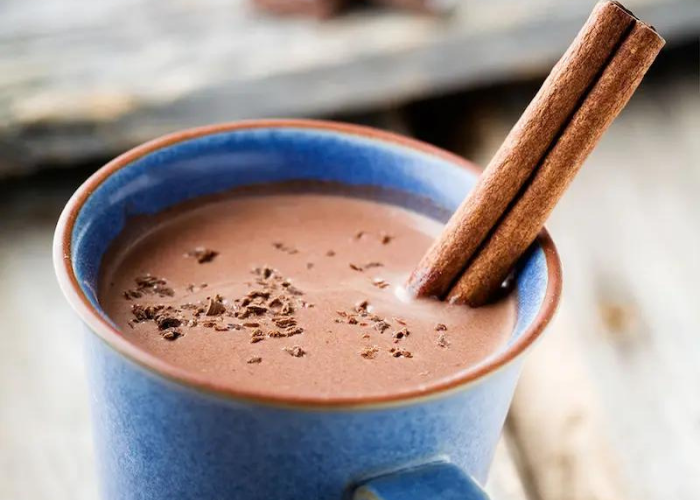 Cozy up with your favorite blanket and book with this rich, creamy spin on a classic in this Mexican Atole with Chocolate recipe. Recipe link here.