10 Easy Thanksgiving Side Dishes and Desserts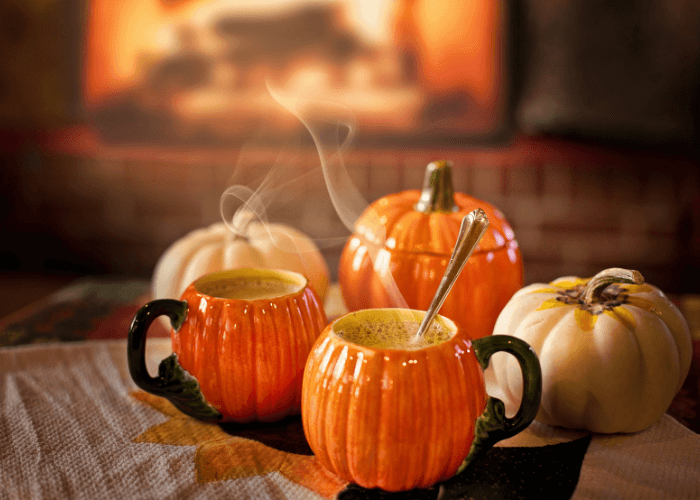 You already know what your Thanksgiving meal's main dish will be, and we've got the rest of your dinner covered. From cheesy sides to creamy desserts, these 10 recipes are sure to delight everyone who tries them.
All the dishes below feature fresh, Florida dairy foods like milk, cheese, and yogurt. Dairy is delicious, versatile and plays a big role in many traditional Thanksgiving foods. The nutrients and vitamins in dairy can help improve and maintain bone health, provide energy, and support your immune system.
Alpine Mac and Cheese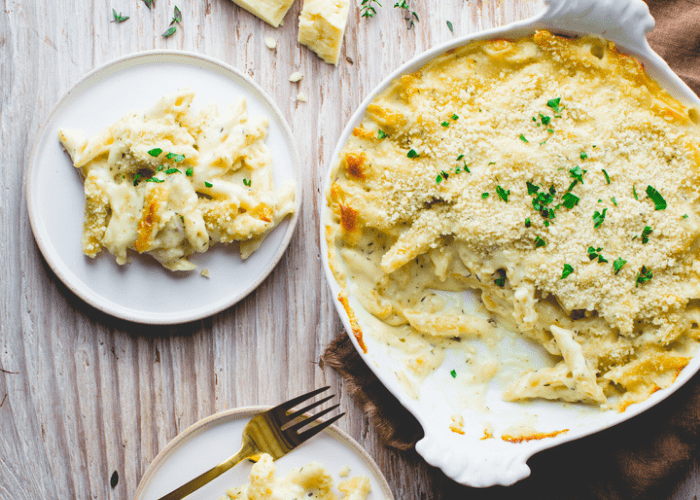 Spark joy in adults and children alike when you add this creamy Alpine Mac and Cheese to the Thanksgiving dinner table. Find directions for this easy-to-make recipe here.
Super Cheesy Bacon and Onion Potato Gratin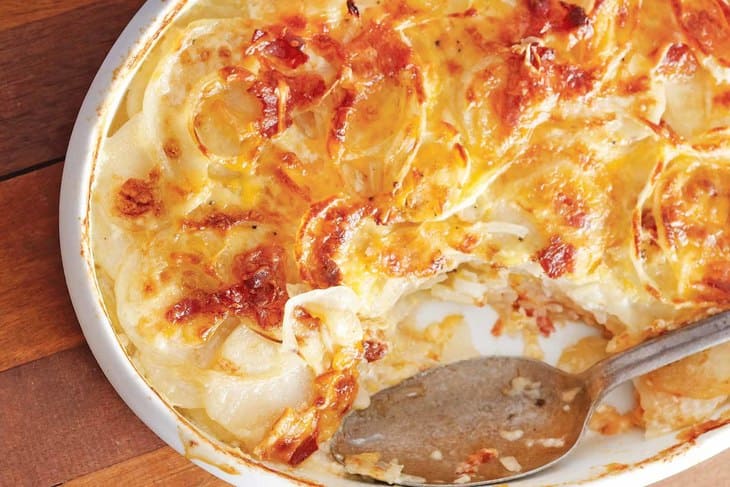 Creamy, delicious, and easy to make, this Cheesy Bacon and Onion Potato Gratin is the perfect side for your Thanksgiving meal. See the recipe here.
Butternut Squash Soup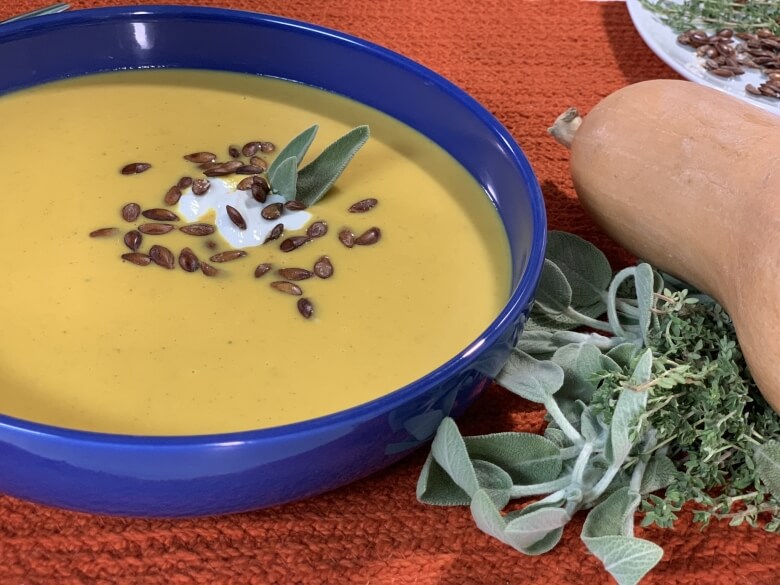 Made with healthy and delicious ingredients like milk, sage, butternut squash, apples, and spices, this creamy Butternut Squash Soup will be the star first course of any Thanksgiving dinner. Learn how to make it here.
Twice Baked Sweet Potato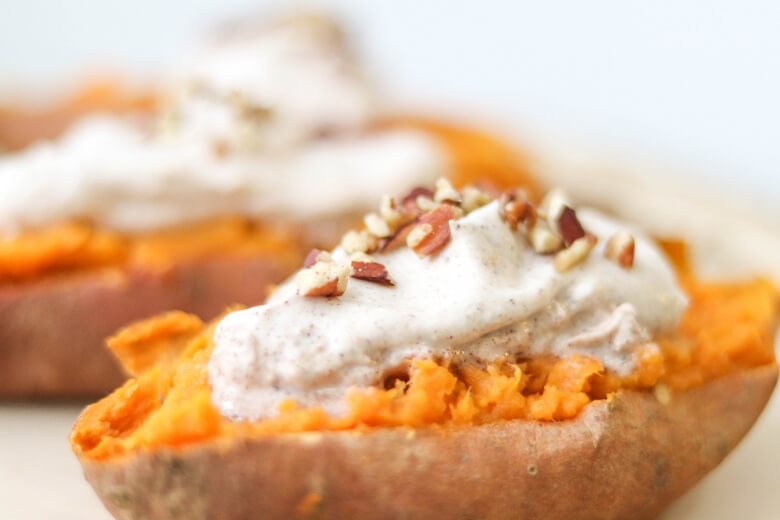 Everyone will have something to be thankful for when you bring these Twice Baked Sweet Potatoes to the dinner table. Get the directions here.
Biscuits and Gravy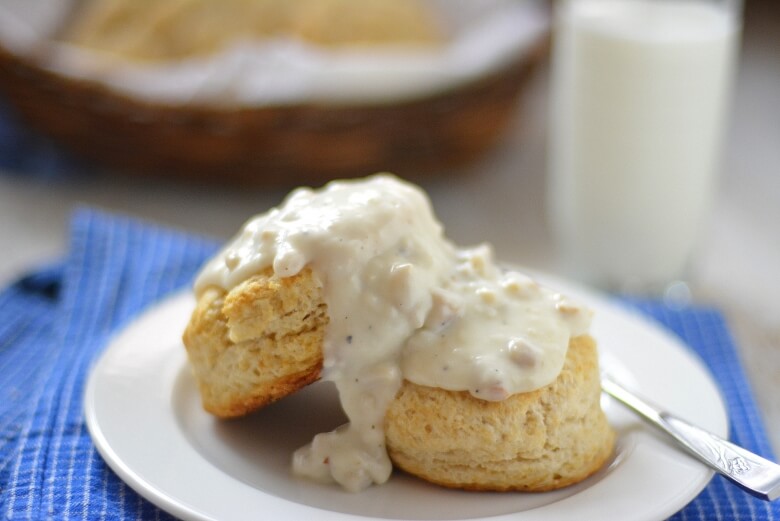 These Biscuits and Gravy are the perfect parade-watching dish! Pour the savory sausage gravy over warm rolls for some melt in your mouth goodness. Follow this link for directions.
Cranberry Chutney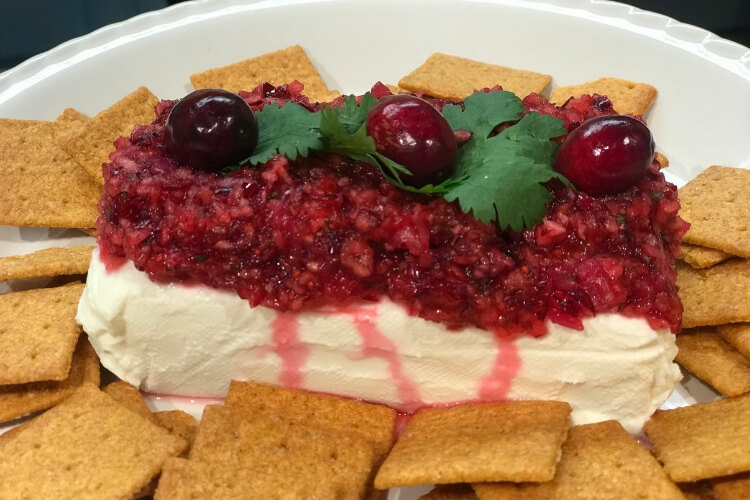 This Cranberry Chutney is the ultimate Thanksgiving dip. Spread a rich cranberry sauce over a bar of cream cheese and serve with crackers for a sophisticated and fun appetizer. Learn more here.
Creamy Butterscotch Martini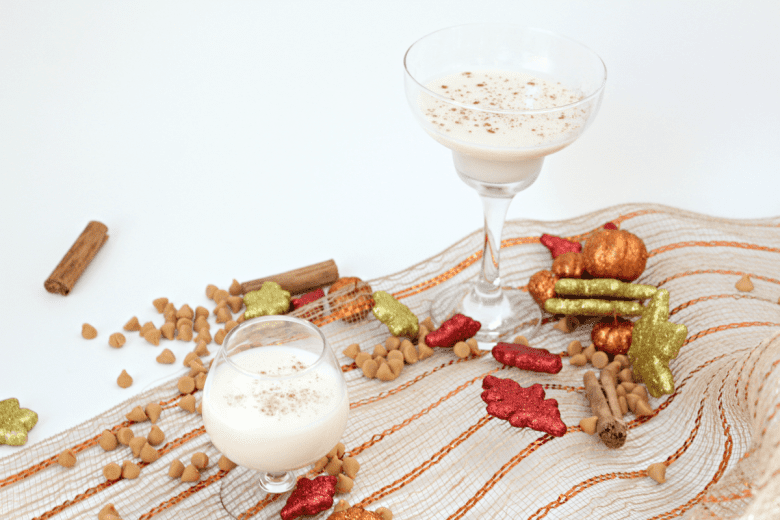 Wow everyone this holiday season with these creamy martinis. Loaded with festive fall flavors, they're super easy to make and might just be exactly what your Thanksgiving needs. Learn how to make yours here.
Cranberry-Orange Mousse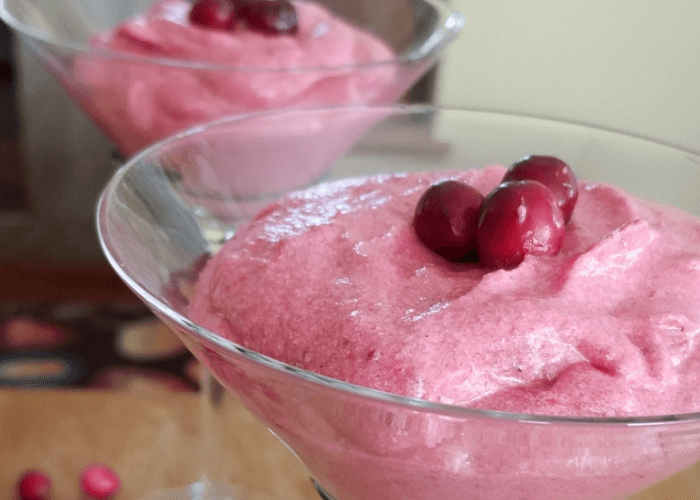 Both creamy and tart, this Cranberry-Orange Mousse is exploding with fall flavor and is an excellent complement to rich Thanksgiving foods. Find the recipe here.
Pumpkin Cream Pie with Caramel Sauce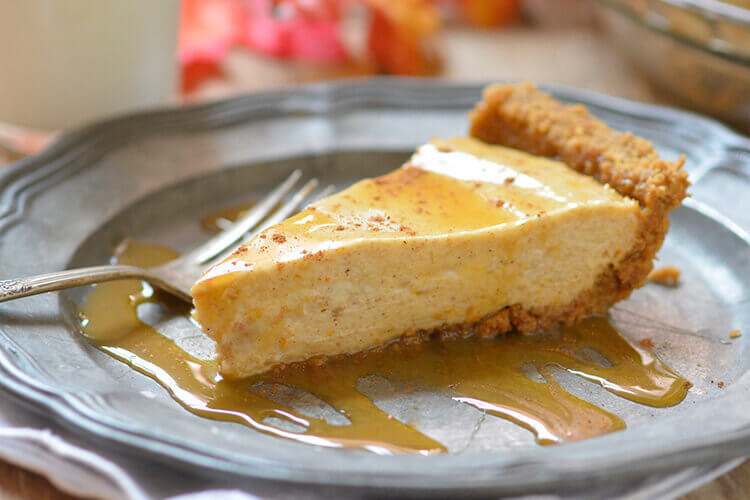 You can't go wrong with the classics. This Pumpkin Cream Pie with Caramel Sauce is the quintessential Thanksgiving dessert. Follow this link so you can make your own.
Creamy Turkey and Wild Rice Soup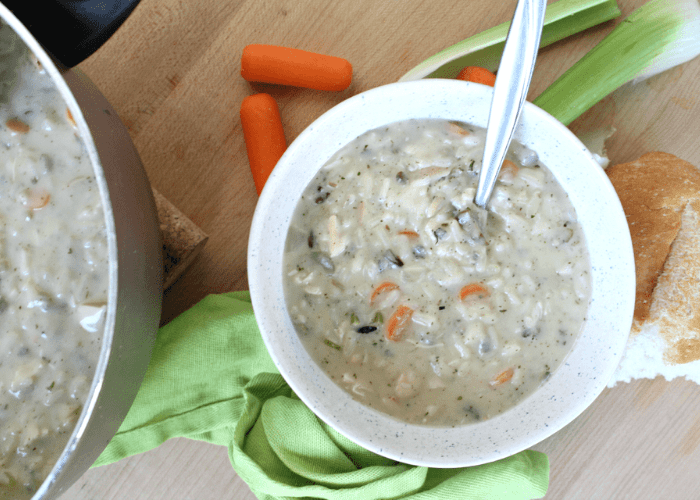 Have lots of Thanksgiving leftovers? Use them up when you enjoy this dairy delicious Creamy Turkey and Wild Rice Soup. Learn how to make it here.