10 Hot Breakfast Recipes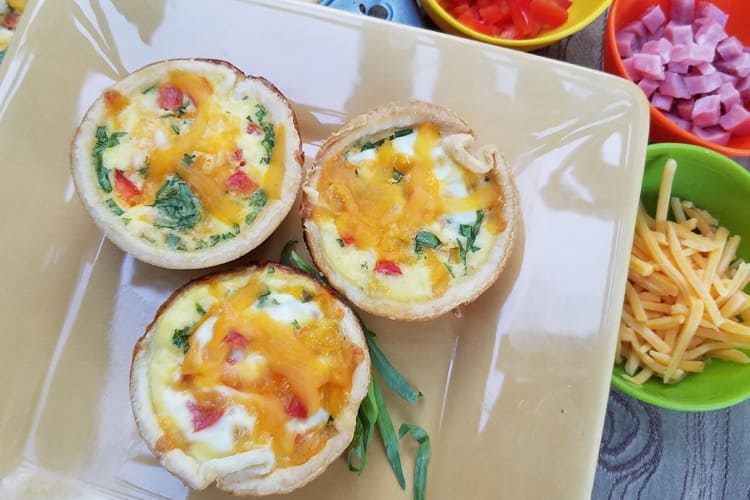 Rise and shine with one of these 10 hot breakfast recipes. Research shows starting your day off with a good breakfast improves attention, cognitive function, and memory! All these recipes are quick and easy and feature delicious and nutritious dairy
Dairy, Berry Pancake Stacker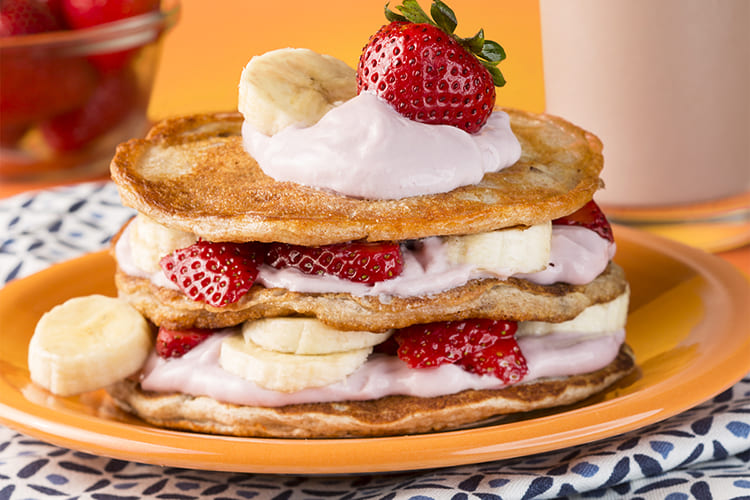 Double the dairy when you enjoy these protein-packed pancakes and a creamy, yogurt-based filling. Add assorted berries for extra nutrition and flavor.
Recipe link here
.
Cheesy Egg Breakfast Baskets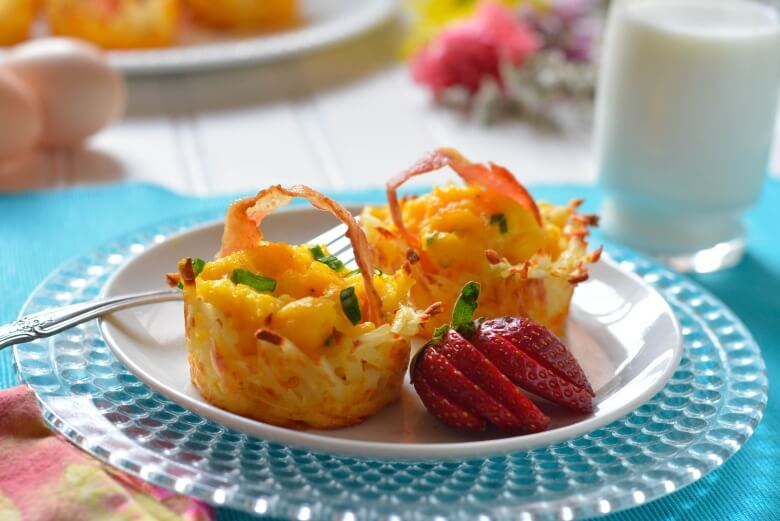 Cheese, egg, hash browns, and green onions are the stars of this fun, easy-to-make recipe sure to delight the whole family. Recipe link here.
Whipped Coffee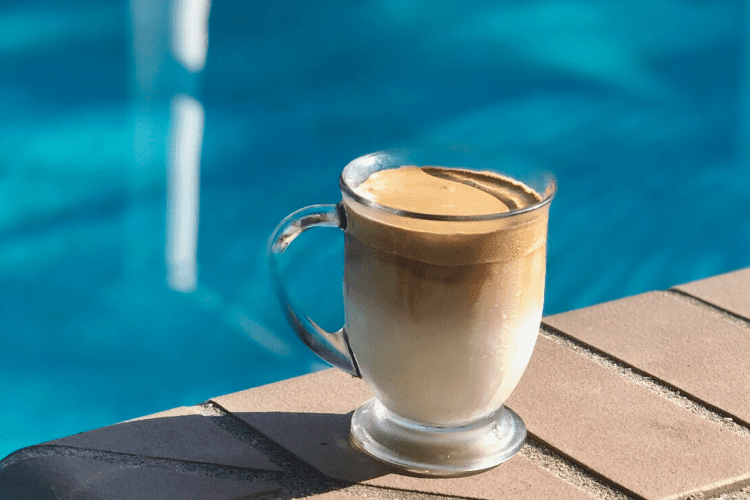 Kick start your morning with coffee! Add a trendy, modern twist to a fan-favorite breakfast classic with this Whipped Coffee recipe. Recipe link here.
Dutch Baby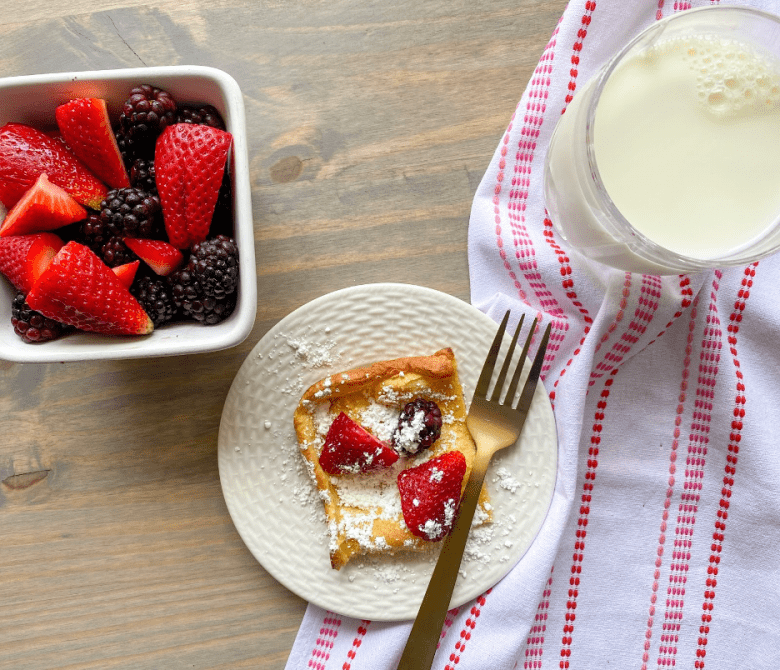 Add some flare to your pancakes with this Dutch Baby recipe. These taste as good as they look and are easy-to-make. Recipe link here.

Spanish Omelet featuring Latin Cheeses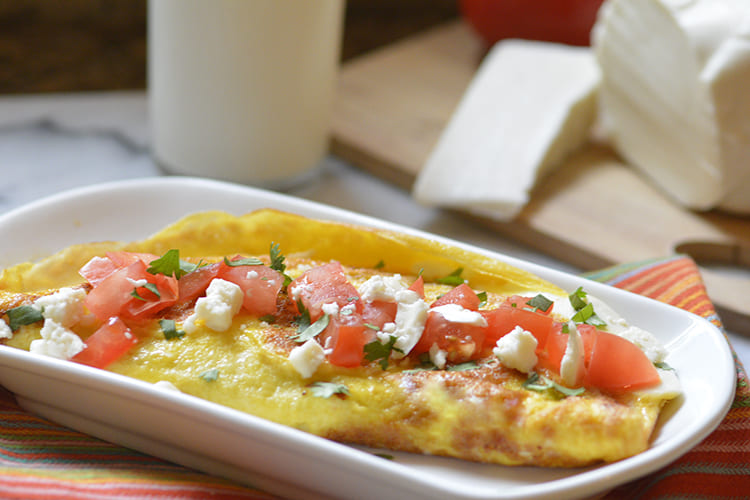 While we love a good simple omelet, this Spanish Omelet spices things up with Latin cheeses, green chilies, and chorizo sausage. We recommend adding extra cheese. Recipe link here.
Strawberry Orange Banana Sunrise Crepes
Strawberries, oranges, and bananas make these dairy delicious crepes look like a sunrise. Top with whipped cream and/or sliced strawberries and bananas. Recipe link here.
Whole-Wheat Waffles with Creamy Yogurt Sauce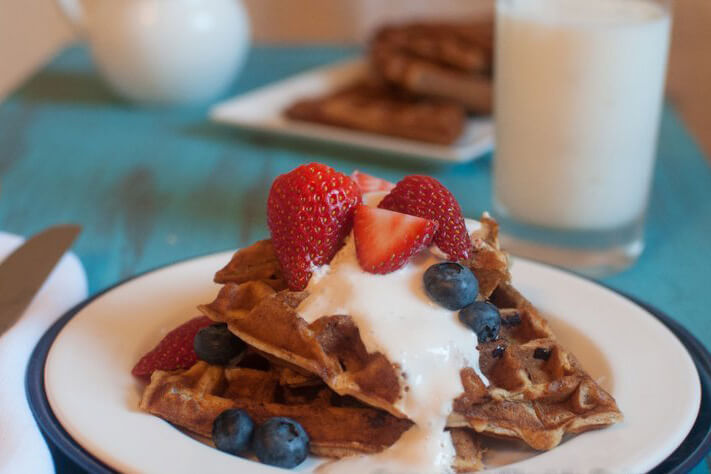 Get a double dose of dairy when you smother these hearty Whole Wheat Waffles with a rich vanilla cream. Top with fresh fruit. Recipe link here.

Mini Ham and Egg Morning Quiches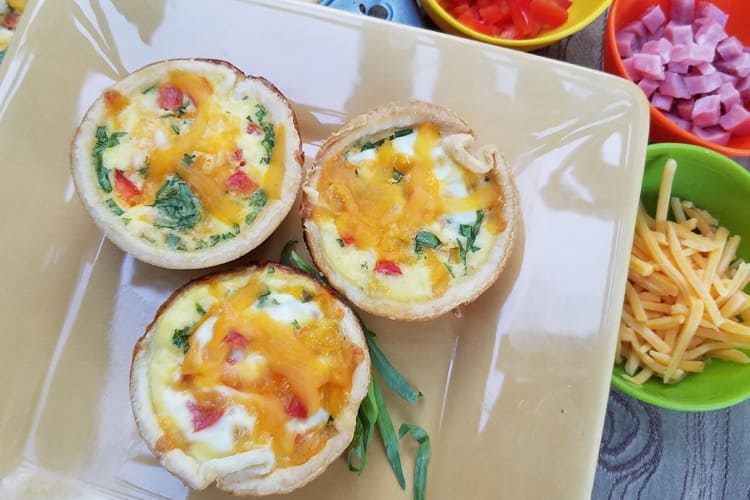 Start your day with a warm and dairy delicious breakfast like these Mini Ham and Veggie Morning Quiches. Recipe link here.
Greek Yogurt Bagels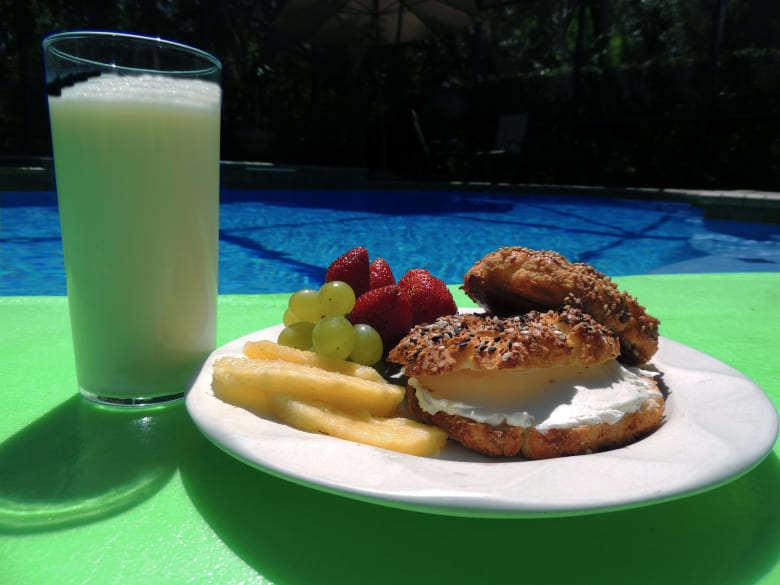 Make ahead of time and enjoy a hot breakfast during even the busiest mornings with these Greek Yogurt Bagels. Customize them with your favorite seasonings and flavors. Recipe link here.
Salsa Scrambled Egg Wraps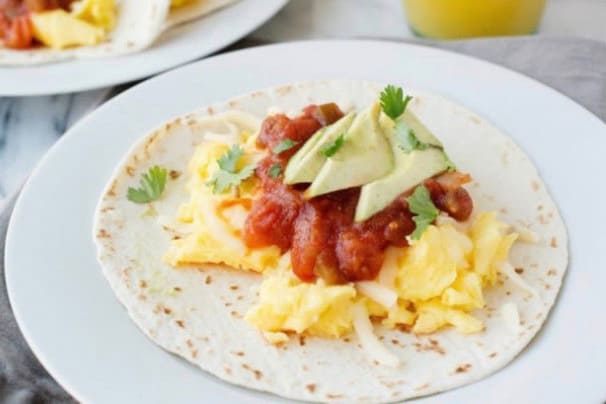 And that's a wrap - a Salsa Scrambled Egg Wrap that is! Add avocado and cheese for a creamy, healthy, and quickly made breakfast. Recipe link here.