10 Tasty Treats to Scare Up this Halloween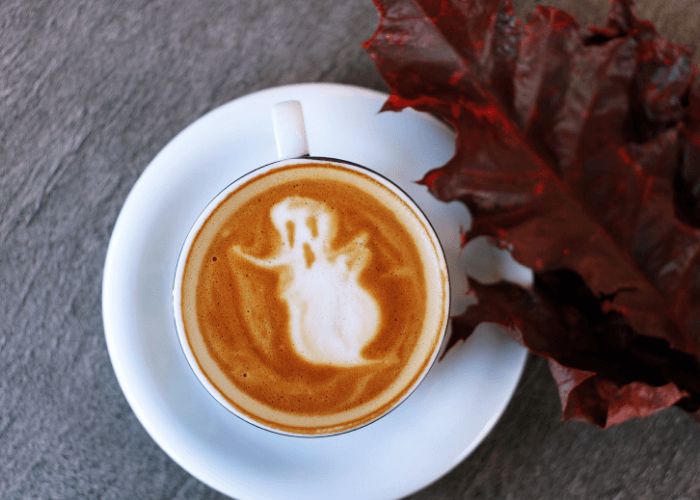 Calling all ghosts and ghouls! It's time to celebrate Halloween with spooky snacks and cozy fall flavors. All the recipes below feature nature's most delicious and versatile dairy foods. Milk, cheese, and yogurt are great sources of high-quality protein and provide 9 essential vitamins and nutrients like calcium, protein, vitamin A, and vitamin D.
Monster Milkshake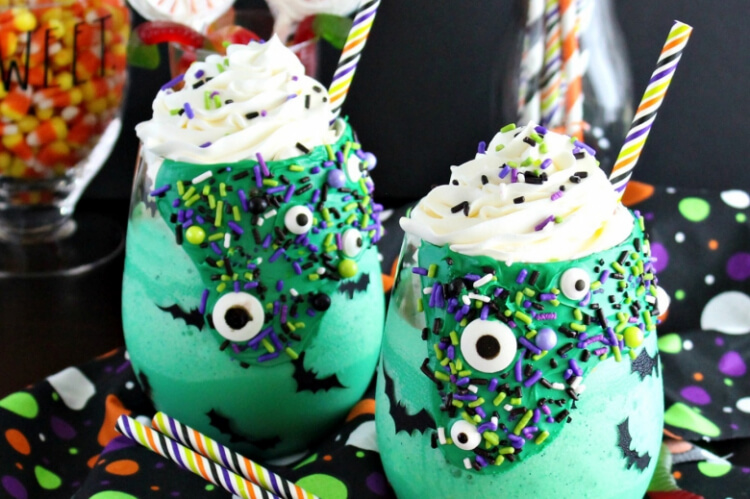 Scare up some fun when you make your own Monster Milkshake! Made with fresh Florida milk and only four other ingredients, you can whip up this tasty treat fast when you follow this link.
Pumpkin Spice Pudding Pie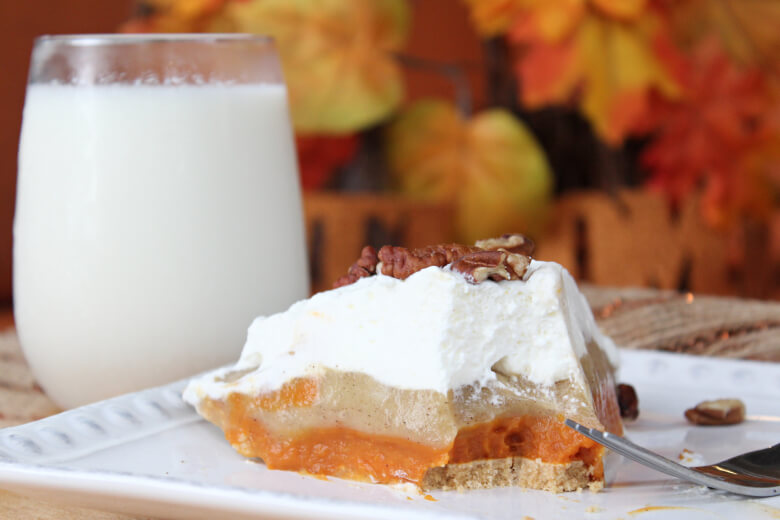 Craving some fang-tastic pumpkin spice? This no-bake Pumpkin Spice Pudding Pie is easy to make and made with rich, flavorful ingredients like vanilla pudding, pumpkin, and nutritious milk. Find the directions here.
Pumpkin Apple Pie Smoothie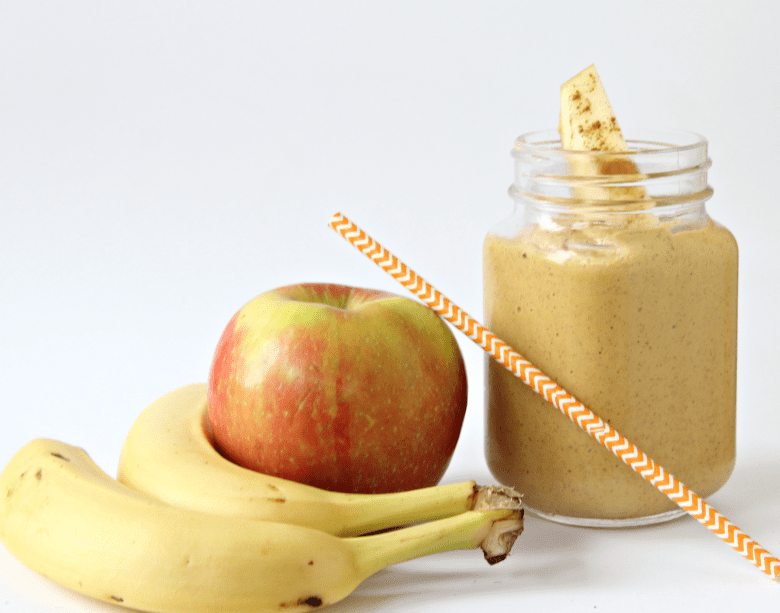 Combine crisp apples with creamy yogurt and milk, then add flavorful pumpkin and cinnamon spice for the ultimate fall smoothie. Learn how to make this Pumpkin Apple Pie Smoothie here.
Chocolate Pumpkin Pancakes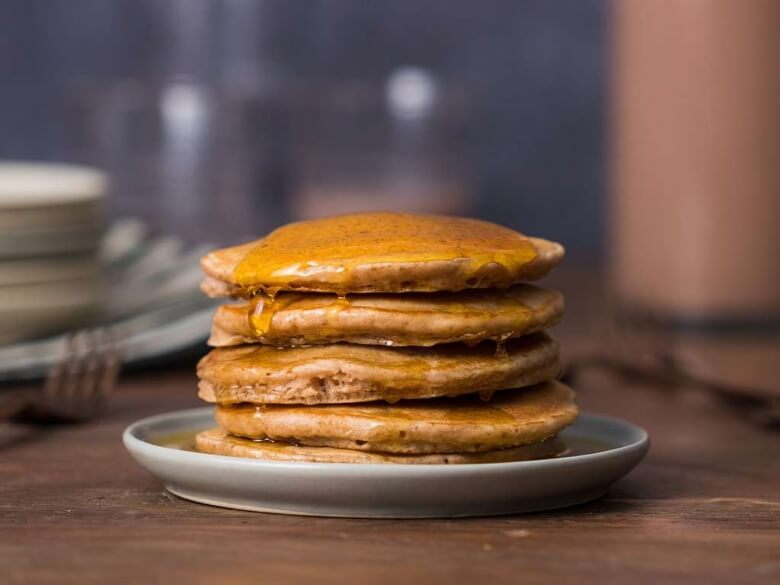 Chocolate or pumpkin spice? You won't have to choose when you try these Chocolate Pumpkin Pancakes, made with the official drink of Halloween - chocolate milk! Learn how to make them here.
Pumpkin Flan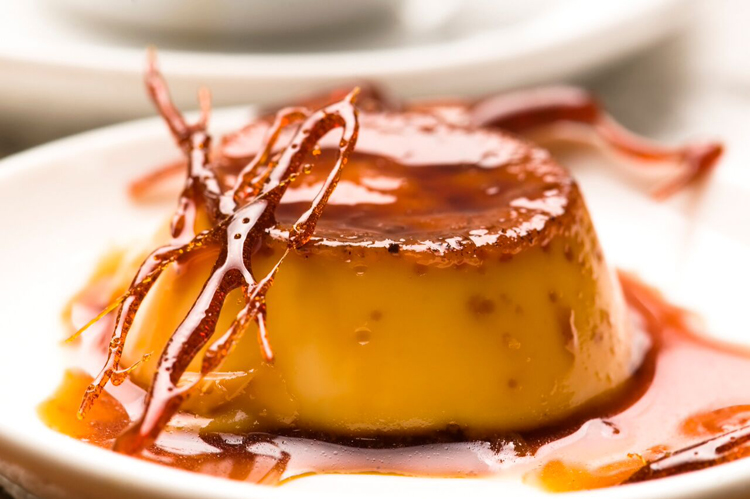 Pumpkin pie is great, but why not spice up your fall season with a caramel-topped Pumpkin Flan! Learn how to make this sophisticated and delicious dessert when you follow this link.
Candy Corn Milkshake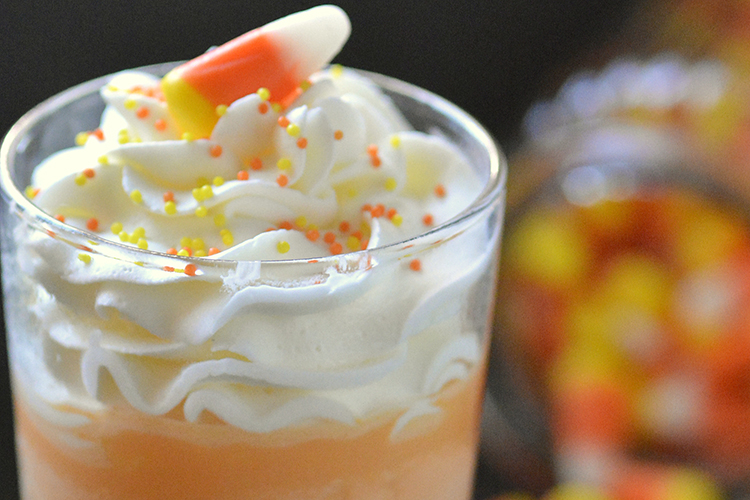 Convert basic candy corn into a dairy delicious Candy Corn Milkshake! Make it with vanilla yogurt or ice cream, fresh Florida milk, a touch of food coloring, and your desired toppings. Find the directions here.
Pumpkin Shaped Cheese Balls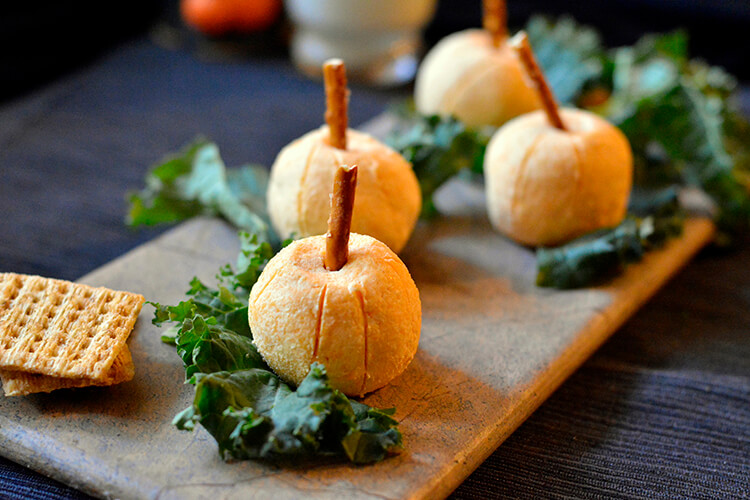 Scare up some fun snacks with these Pumpkin Shaped Cheese Balls. They're super quick and easy to make and bring lots of festive fun. Click here for directions.
Chocolate Chip Pumpkin Cupcakes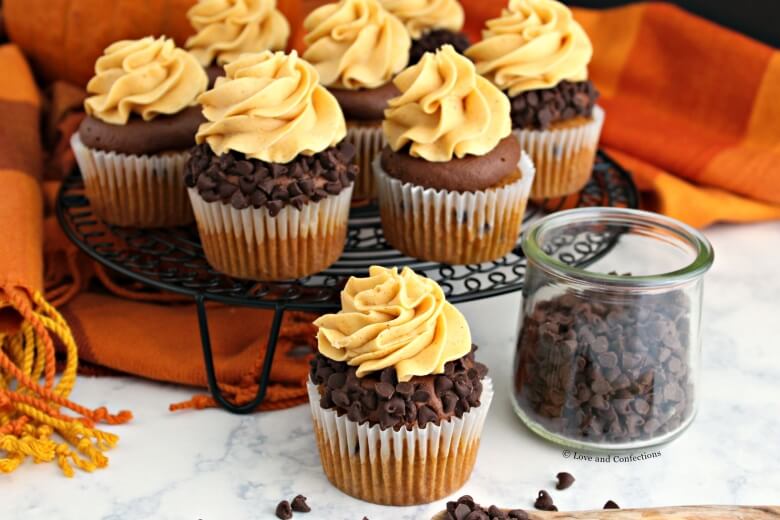 Combine Halloween's two favorite flavors into one delicious Chocolate Chip Pumpkin Cupcake! Learn how to make these rich chocolate cupcakes topped with a creamy pumpkin frosting here.
Pumpkin Spice Latte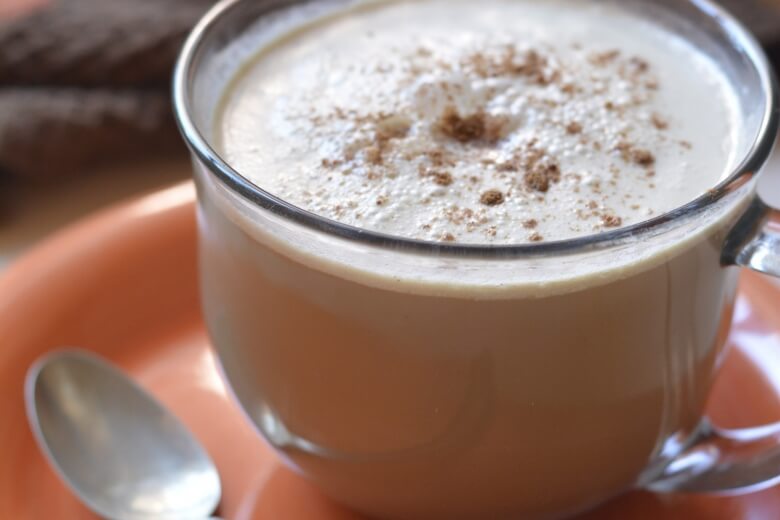 It isn't fall until you've enjoyed a Pumpkin Spice Latte. Skip the lines and make this dairy delicious treat from the comfort of your own kitchen when you follow these directions.
Cinnamon Apple Smoothie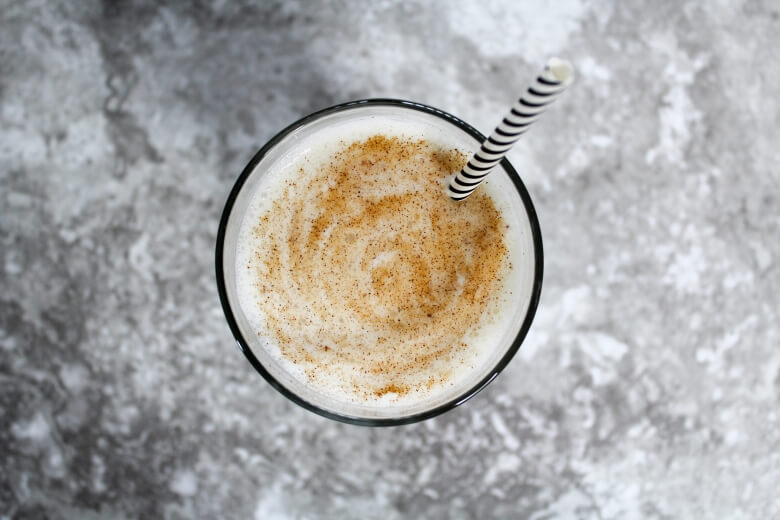 Tired of pumpkin spice, but craving fall's cozy flavors? Try this Cinnamon Apple Smoothie. It's easy to make and tastes delicious! See the directions here.